Crystal AirCruises welcomes first aircraft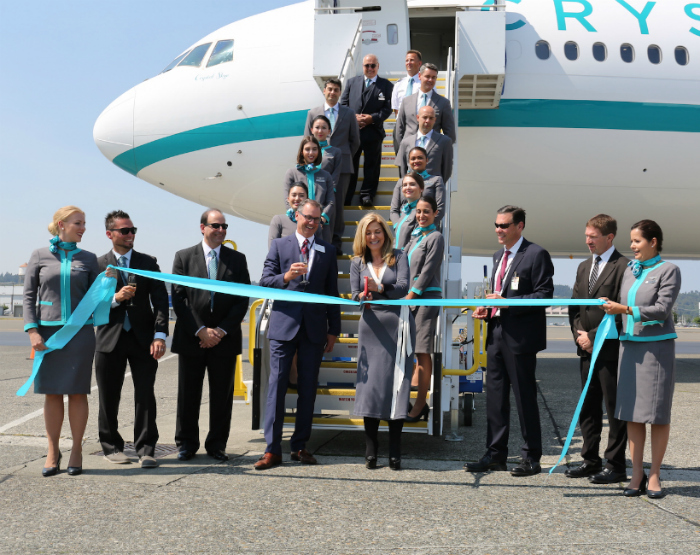 The new Boeing 777-200LR was unveiled during an official handover ceremony held in Washington.
Crystal Skye, which will have a non-stop range of 19 hours, will be able to accommodate up to 88 guests and will have features "rarely found in most private jets".
The aircraft will be christened in Las Vegas on August 12 and comes into service on September 29, initially running a 10-day charter programme in China that will be managed by parent firm, Genting Hong Kong.
Featuring 180-degree lie-flat beds and a social lounge with a stand-up bar, Crystal Skye will then be made available for charters and other special interest AirCruises.
Cuisine onboard will be prepared by an executive chef in one of Crystal Skye's two galleys and passengers will also be able to choose from a list of premium wines from the Crystal SkyeCellar.
Crystal collaborated with Greenpoint Technologies for the development of Crystal Skye, with the interior installation of the tour jet having begun in August 2016.
Bret Neely, executive vice president at Greenpoint Technologies said: "Our goal for this programme was to create a luxurious interior showcasing the elegant brand Crystal has established with their cruise ships, yachts and riverboats."