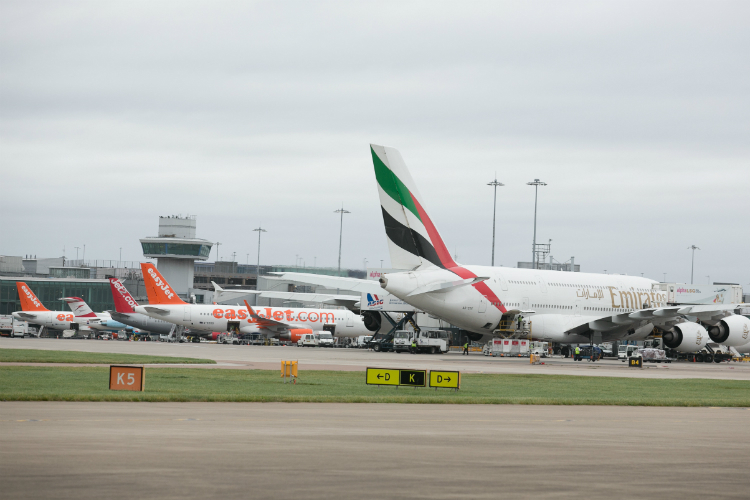 Manchester airport Airfield Stock December 2015 083.jpg
A twice-weekly flight operating on Wednesdays and Saturdays to Hurghada launches on 30 October, just two days after flights to Verona start operating every Monday and Friday
Meanwhile, flights to Rovaniemi in Lapland will be operated every Monday and Thursday as of 21 November.
The new routes will complement the 67 already on offer at Manchester.
EasyJet UK country director Neil Slaven said: "We're delighted to announce three new routes from Manchester to Hurghada, Rovaniemi and Verona, which allow us to offer our customers an even wider range of exiting destinations to visit this year.
"Over the last year we've seen the delivery of five new aircraft to support our natural growth which further reinforces our commitment to the expansion of our Manchester operations and our ambition of always providing a great service and low fares."
Additional routes the airline is launching for the winter include Belfast-Marrakesh, Bristol-Hurghada, Liverpool-Tenerife and Stansted-Faro.