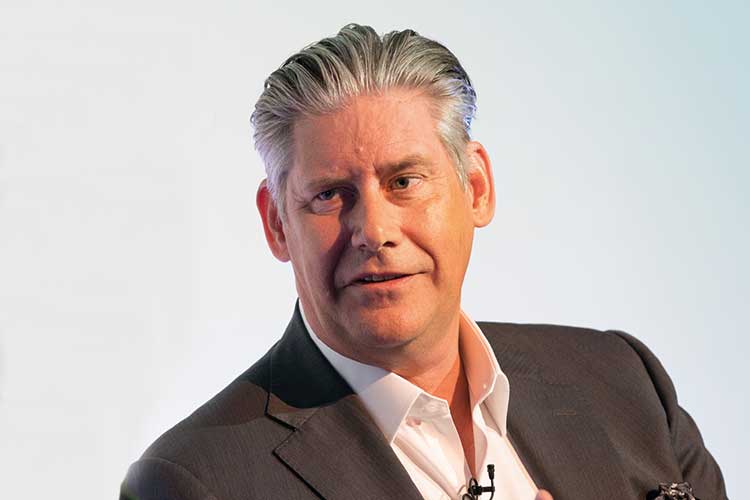 CEO Johan Lundgren hailed the airline operational resilience measures
The carrier, on Tuesday (19 November), posted full-year profit before tax (12 months to 30 September) of £427 million, down 26% from £578 million this time last year.

EasyJet said the result was towards the top end of its previous £420 million to £430 million profit guidance.

It came despite 8.6% growth in annual passenger numbers to 96.1 million, albeit at a rate of growth down 1.6% on full year 2018/19.

Capacity increased 10.3% from 95.3 million seats to 105 million at a load factor of 91.5%, down 1.4 percentage points on last year.

Total revenue increased 8.3% to £6.385 million, up from £5.898 million, driven – said easyJet – by this increase in capacity.

Total revenue per seat, however, declined 1.8% from £61.94 to £60.81 "driven by some weakness in consumer confidence" and "uncertainty around the original March 2019 Brexit date", albeit offset by the impact of strikes at British Airways and Ryanair.

Fuel cost per seat, meanwhile, increased 8.4% to £13.48, which easyJet said was partially offset by continued investment in more fuel efficient aircraft.

EasyJet said forward bookings for first half 2019/20 were slightly ahead of last year, while capacity growth is likely to be more conservative, falling in the lower end of its guidance of 3% to 8%.

It expects its new holidays division, due to launch by Christmas, to break even next year, while proposals to immediately offset all carbon emissions from flight fuel are expected to cost around £25 million over the next year.

"EasyJet finished the 2019 financial year with a strong performance across the business and a record summer," said chief executive Johan Lundgren. "More customers than ever are coming to easyJet as their airline of choice, with a record 96.1 million customers flying with us this year.
"Our self-help initiatives meant we have been able reduce costs and drive a better yield performance which has improved revenue per seat in the second half of the year.

"We have also invested in tackling disruption for our customers through our operational resilience programme, which has reduced cancellations by 46% and lowered delays of three hours or more by 24% year-on-year."