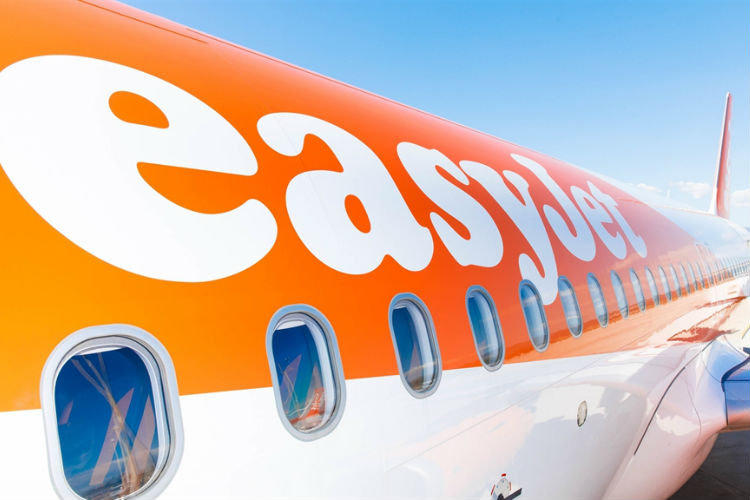 The remainder of its summer 2021 flying will also be going on sale early
Flights are now bookable covering 28 March to 18 April 2021, which includes the school holidays.
The airline said the move gave "further options" for travellers whose plans had been disrupted due to the coronavirus pandemic allowing them to rebook for next year.
EasyJet also confirmed plans to put the remainder of its summer 2021 flying on sale early with more information "released in due course".
As a result, customers can book all the way up to October 2021 through easyJet Holidays following the early season launches for its winter 2020-21 and summer 2021 programmes earlier this month.
For Easter 2021, easyJet has added more than 275,000 seats on routes once served by Flybe.
From August, the capacity will be split across 13 UK touching routes including nine domestics.
The new routes comprise Bristol to Paris, Edinburgh, Glasgow and Belfast; Manchester to Paris, Belfast and Amsterdam; Birmingham to Glasgow and Edinburgh, and Luton to Glasgow.
More than 39,000 flights are set to take operate across easyJet's network between 28 March 2021 and 18 April providing over 6.7 million seats for passengers looking for an Easter break.
Those booked by Friday (24 April) can add hold bags and sports equipment for 99p. Customers are also able to move existing bookings to next spring without a change fee being applied.
Robert Carey, easyJet's chief commercial and planning officer said: "We know many people's Easter holiday plans have been disrupted this year and so we've taken the decision to put our Easter flights for 2021 on sale early so our customers can either book a new break or, if they are rearranging their travel plans, have even more dates and destinations to choose from.
"By booking early customers will not only get the best value on hundreds of destinations across our network but can also book hold bags for just 99p giving them something to look forward to next year. And we are really pleased to have added to our domestic flight network so that the regions in the UK will have a connectivity boost following the pandemic."