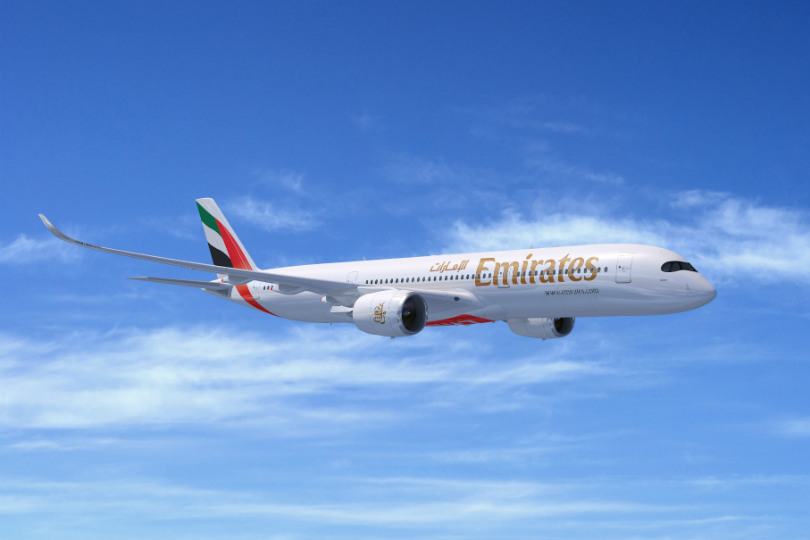 The A350 will join Emirates' fleet in 2023
The new aircraft will be delivered over five years, starting in 2023.
Placed at the 2019 Dubai Airshow, the order supersedes an existing agreement with Airbus for 30 A350s and 40 A330neos.

Emirates said the additions would strengthen its business model and underline Dubai and the UAE's commitment to playing a role in furthering international connectivity.

The additional A350s, said Emirates, will allow it to serve new markets, including long-haul destinations of up to 15 hours' flying time from Dubai.

It intends to offer a range of cabins onboard its new A350s, including premium economy.

Emirates said the aircraft would complement its existing wide body fleet comprising A380s and Boeing 777s.

Sheikh Ahmed bin Saeed Al Maktoum, Emirates chairman and chief executive, signed the deal with Guillaume Faury, chief executive officer from Airbus.

Al Maktoum said the A350s would give the carrier "operational flexibility in terms of capacity, range and deployment".
"In effect, we are strengthening our business model to provide efficient and comfortable air transport services to, and through, our Dubai hub."

He added Dubai was on course to become a "global nexus" for aviation.

Faury added: "We are honoured by Emirates' strong vote of confidence in our newest wide-body aircraft, taking our partnership to the next level."