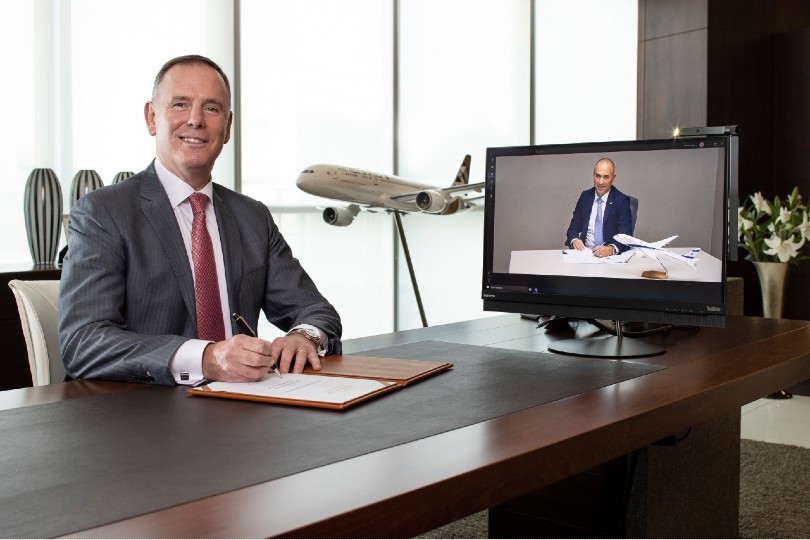 Etihad group chief executive Tony Douglas (left) with El Al chief executive Gonen Usishkin signed the MOU virtually
Etihad and Israel's El Al Airlines have signed a virtual memorandum of understanding (MOU) allowing the two carriers to explore a closer working relationship, including a codeshare.
The agreement follows El Al's first flight from Tel Aviv to Abu Dhabi on 31 August, which was also the first direct, non-cargo flight between Israel and the UAE.

It gives scope for the two carriers to introduce joint codeshare services between Abu Dhabi and Tel Aviv, as well as on Etihad and El Al's global flight networks.

Other provisions for greater commercial cooperation cover cargo, engineering, loyalty, destination management and sharing of pilot and cabin crew training facilities.