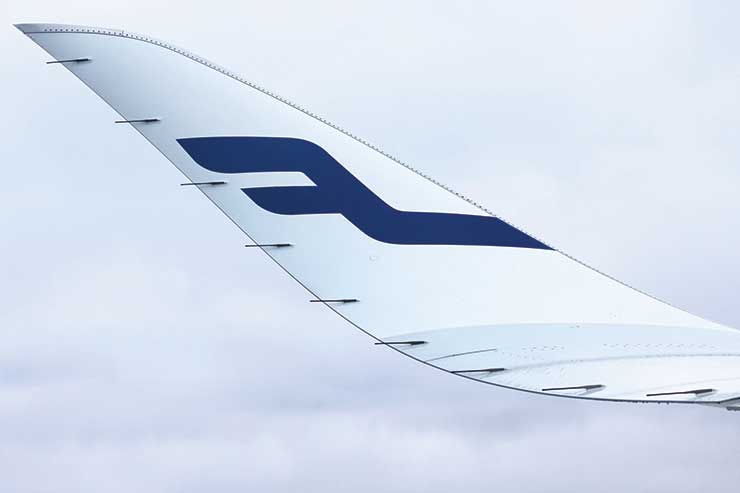 A number of eco-friendly changes are to be made by the airline to slash its carbon footprint
The carrier intends to reduce its net emissions by 50% by the end of 2025 and achieve carbon neutrality by 2045 "at the latest".
Finnair said its strategy featured a "holistic approach to transform operations" to bring its climate footprint down dramatically.
As part of its actions, the airline will invest from €3.5 billion-€4 billion in its fleet by 2025 to reduce emissions in European traffic by up to 15%.
It will also inject €60 million into its sustainability drive during that period and has entered a partnership with Finland-based Neste, to increase its use of sustainable aviation fuels, refined from waste.
Among its plans, Finnair will reduce the amount of weight carried onboard each flight (including ending in-flight travel retail sales within the EU on 29 April) and offset carbon emissions of corporate customers' flights.
The carrier will also invite customers to make sustainable choices by introducing new ticket types, allowing passengers to support biofuel purchases or offsetting initiatives later this year.
Finnair will match every customer's contribution with biofuel purchases as well as remove 230 tonnes of plastic from its flights, cutting single-use plastics in half by the end of 2022.
In 2019, Finnair removed 80,000kg of plastic through increased recycling and smarter material choices and is now moving to axe plastic cutlery from its economy cabin dining with more sustainable knives, forks and spoons - reducing a further 53 tonnes of plastic from its flights per year.