Garrido: 'There's definitely new partners out there for Travelopia'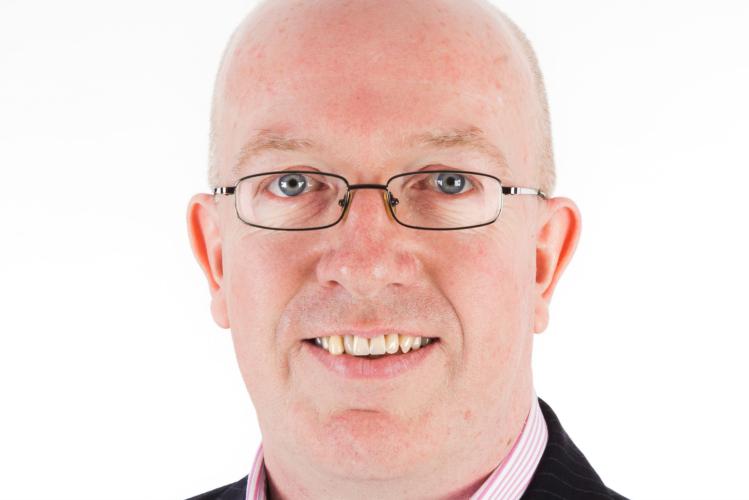 In his first trade interview since joining the business on 1 April, Simon Garrido hailed the strength of Travelopia's existing trade partnerships, but stressed there were "definitely new partners out there" with whom the business's four trade-facing brands – Citalia, Hayes & Jarvis, Austravel and Sovereign – could work with more closely.

"I'm really excited by the fairly blank piece of paper in front of me," he said.
"It's clear the team have done a lot of good work over the last few years. Part of my role will be taking what we're doing with our partners to the next level.
"There is fantastic skill and expertise here, people who have travelled widely and extensively. We now need to showcase what we're doing and the knowledge we have.

"Travelopia has a number of fantastic tailor-made brands, with great longevity, that I will be working with. That was one of the things that attracted me to the role.
"These brands are well run and well-established among the trade so a key focus for me will be making sure they remain front of mind with our partners."
'Definitely new partners out there'
Garrido said he hoped to grow his "relatively small" trade team, comprising business development manager Julie Remmer and senior account manager Amy Power, while entering into fresh dialogue with the trade.
"Moving forward, I can't say how we see that team developing," he said. "But I have my ideas and my views on what level of support and size of the team we need to support our agency partners and I will be working on that over the coming weeks.

"We have a strong network of travel agent partners, but there are definitely new partners out there who will be able to benefit from the great brands we have, and way we could work more closely with our existing partners.

"The investment Travelopia is making in my role and will be making with the team going forward though shows there is a great opportunity there to do more of what we are doing well with the trade."

Garrido has pledged to spend no more than two days a week in the office and instead get out and meet existing and prospective agents and partners.
"We don't want to sit around and dictate what out partners want and need from us," he said. "We think it's important to have a strong two-way relationship, whether that's working with independents, consortia or multiples."
'We can communicate our message better'
One of Garrido's main short-term objectives will be to unify Travelopia's trade activity and ensure its various incentives are properly planned and structured to maximise their impact.

"Agents need to know what we're doing to support them, what's coming up, and what support they can get from our on-the-road team," said Garrido. "I don't think we're communicating that well enough at the moment."

He will also aim to steer focus towards Travelopia's expertise in tailor-made, multi-centre holidays. "We want to help agents build complex itineraries and then get the most out of them," he said.
"For me, it's all about driving and growing these trade partnerships. Sales will always part of that, but sales derive from these relationships and partnerships with agents. One of mine and my team's ambitions is to grow trade business with our tailor-made brands."

However, Garrido said while Travelopia has more than 50 brands, he would be working specifically on its four tailor-made brands based in the UK, adding there were no plans at the moment to bring any others over to the trade.
'I knew I wanted to stay in travel'
Garrido's 25-year career in travel started at Airtours in 1994. He was head of trade sales at Monarch Travel Group when the business collapsed in October 2017 before joining Attraction World as head of sales, a role he left last July.

"The demise of Monarch was a sad moment for me and I think the rest of the industry," said Garrido. "But I knew I wanted to stay in travel. I've been lucky to experience a handful of different roles. The move to Attraction World was an exciting one, getting stuck into a different aspect of the industry.

"Again though, business strategies in travel change all the time, it's a dynamic, fast-moving industry. So when I left Attraction World, it was important for me to take a bit of time to find the right position."

Garrido revealed Travelopia would host two fams in May – one to India and another to Italy – while Citalia's 90th anniversary celebrations will culminate in November with another Italy fam for 20 top-selling agents, taking in Rome and Sorrento.

Garrido added he also hoped to get Citalia brand ambassador, chef Gennaro Contaldo, involved in some trade activities throughout the year.