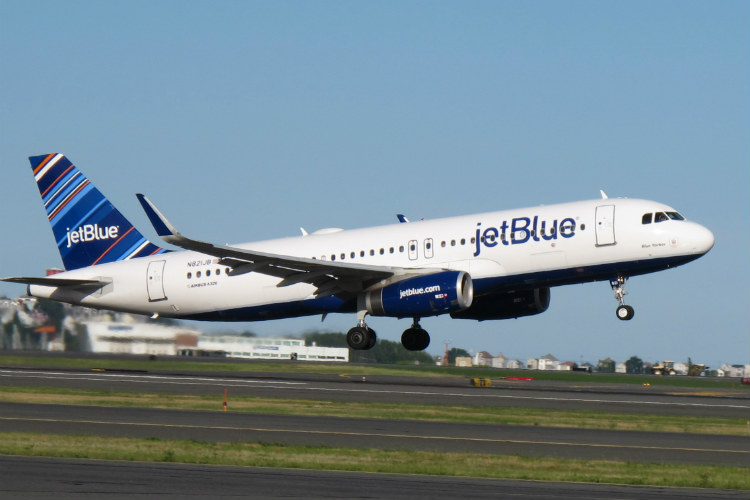 JetBlue still plans to launch flights to London in Q3 2021
US carrier JetBlue has pushed back its plans to launch a transatlantic flight programme next year, which is due to include services to London, due to the coronavirus crisis.
Chief executive Robin Hayes confirmed to Bloomberg on Thursday (20 August) JetBlue's London flights would start later in 2021 than previously planned, likely now to be in Q3 next year.

Hayes last year said JetBlue would enter the transatlantic market in 2021 and promised "multiple daily flights" from New York and Boston to London.

Chief operating officer Joanna Geraghty later revealed JetBlue was in talks with all four major London airports – Heathrow, Gatwick, Stansted and Luton.

However, Hayes said on Thursday the launch would be "later in 2021 than we originally thought". "I still expect leisure demand between the US and Europe to recover at some point in 2021," he said.

"A lot of people have been putting off trips they want to make, so I actually think our timing is quite good. I think for some people, flying on a smaller aircraft with less people is going to be a benefit."