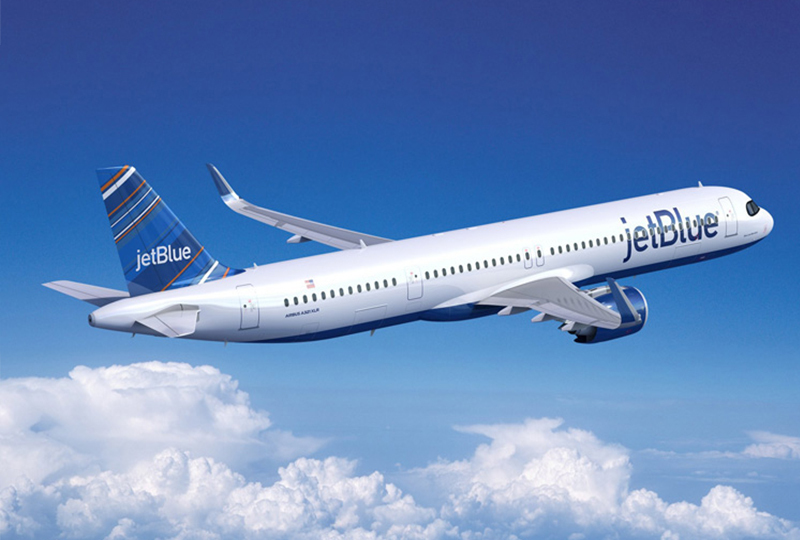 JetBlue's new fleet will be arriving in the UK next summer
Data from slot coordinator ACL shows JetBlue has secured 14 slots a week at Gatwick next summer and 28 at Stansted.
The Gatwick slots are destined for services to the airline's New York JFK hub, with Stansted offering Boston, according to ACL.
Boston is another JetBlue hub and both it and Stansted have catchments with hi-tech industries. JetBlue will be the latest carrier to try to crack the Stansted-US market, following previous attempts by American Airlines and budget brand Primera.
JetBlue will use narrow-body Airbus A321 aircraft, which it believes will give it a cost advantage as traffic slowly returns after the pandemic. They will feature its Mint lie-flat business class cabin.
The data shows JetBlue received 100% of the slots it asked for at Stansted, but only half the amount requested at Gatwick.
However, JetBlue may still have its eyes on Heathrow, which will look drastically different post Covid. Moreover, one daily Heathrow-Boston slot was made available in September under a remedy agreement with British Airways relinquishing it.
The data also reveals the cancellation of Delta's planned Gatwick-Boston service next summer, which Delta had proposed as a spoiler to JetBlue.