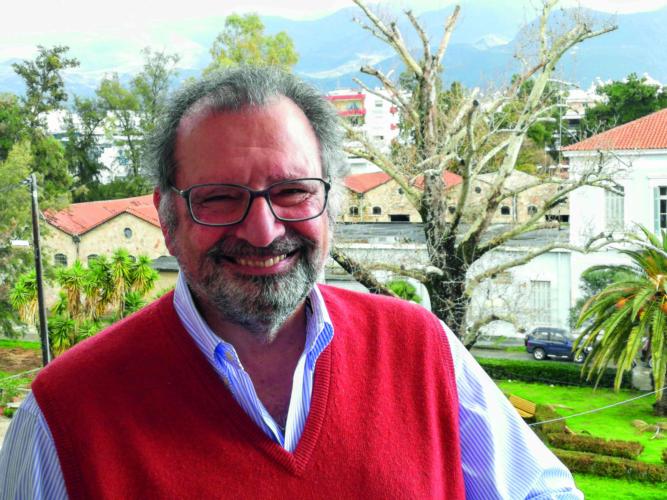 Noel Josephides Kalamata.jpg
Christmas Day, 1991, and Noel Josephides is sitting down to lunch with his family – and the president of Namibia. "It's the mad things you remember in this business," he says, flashing me a wry smile across his desk at Sunvil HQ in Isleworth. "We [Sunvil] haven't always followed the fold - and I'm proud of that.
"My then-wife was at university with the Africa editor of The Independent. He would say to me: 'Noel, you must go to Namibia. They are going to be independent next year. The infrastructure is incredible – it's better than what you've got in Greece'.

"I'd never been to Africa before, but in the end I booked a flight to Windhoek, hired a minibus and took my wife and four children. We did almost 3,000 miles setting up a programme out there."

It's a far cry from the fiercely cold winter morning when I meet Josephides, my bag weighed down by the heft of the Outstanding Achievement Award bestowed on him back in September at the TTG Travel Awards for his contribution to the industry.
---
"Suddenly, from nothing, in your own small way, you realise you've created a new market"
- Noel Josephides
---
Cyprus-born Josephides joined tour operator Sunvil, set up by his close friend and long-standing associate the late John der Parthog, in the early 1970s. Der Parthog saw tourism as a force for good, one that would revitalise Cyprus' ailing towns and villages as its coastal regions became the country's economic powerhouse, with Sunvil's programme quickly expanding to nearby Greece.

Sunvil has long been challenging the industry to pursue self-improvement. It launched programmes in the Azores in 1990 before adding Namibia in 1992 and Costa Rica in 1995 - destinations hitherto largely off the map for British tourists.

"The first year [1992], we sent eight people to Namibia," Josephides recalls. "The second year, I persuaded the lead writer of the Sunday Times to go. We got a double-page spread. In those days, that was the ultimate. Suddenly, from nothing, in your own small way, you realise you've created a new market.

"When we were there, one of the places we visited was the Skeleton Coast. It was Christmas Eve. We got to Terrace Bay, where I'd booked a place, but the army said we couldn't go in. After a lot of toing and froing, they let us pass.

"A bit later, we got a knock on the door from a soldier, an apology, and an invitation for dinner with the president who was on a fishing holiday."