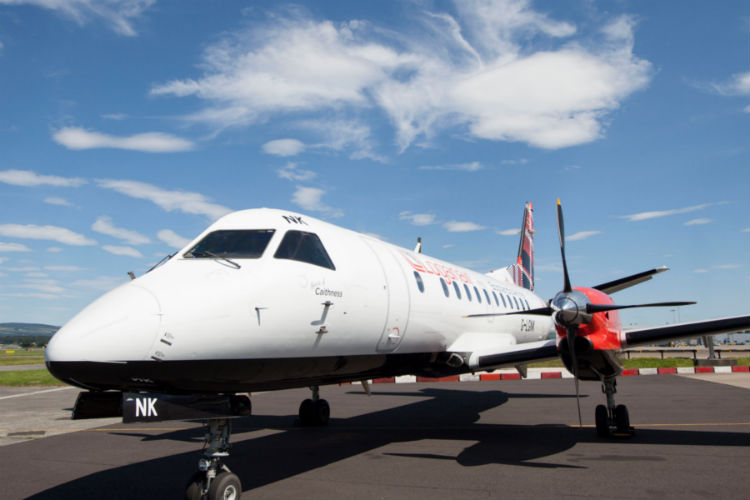 Loganair will end its Glasgow-Southend route on 3 January 2020
Glasgow-Southend flights will cease on 3 January next year. The move comes just a day after Flybe announced new Southend-Glasgow and Southend-Edinburgh routes, launching in spring.

Passengers due to fly the route after 3 January will be offered a full refund, or the option to re-book with an alternative carrier, Loganair said.

It also offered passengers its apologies for any inconvenience.

A spokesperson said: "The feedback from our customers regarding both the passenger journey through Southend airport and the Loganair travel experience has been incredibly positive.

"We've made this decision, after much deliberation, due to the high number of low-fare options available in the Glasgow to London market for which our size of aircraft are unsuitable."

Loganair has instead pledged to bolster its Glasgow-East Midlands service. From 24 February next year, the carrier will operate the route three-times daily Monday to Friday, with departures at 6.55am, 2.45pm and 6.15pm.

The spokesperson added the changes would increase options for business and leisure travellers.