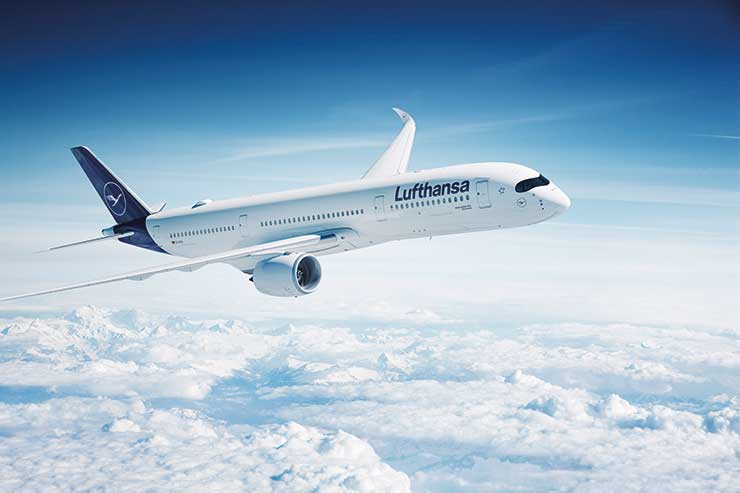 Lufthansa is launching its first route from Newcastle in February
As part of the expansion plans, Lufthansa will introduce its first route from Newcastle with flights to Munich on 3 February operating six times per week.
Newcastle will be Lufthansa's seventh UK destination with flights operating every day except Saturday.
Lufthansa is also adding a route from Bristol to Frankfurt, starting from 30 March, which will operate twice daily.
Sister airline Brussels Airlines has already introduced a new service from Bristol to Brussels with 12 flights per week – this route was previously operated by Flybmi, which ceased trading in February 2019.
Lufthansa-owned carriers, including Austrian Airlines, are also increasing capacity from Heathrow with a planned 359 flights per week from the Queen's Terminal (Terminal 2).

This includes an 11% rise in flights from Heathrow to Munich, up to 61 weekly services for the 2019/2020 winter schedule, while Austrian now operates 28 flights per week to Vienna, an increase of 33% year-on-year.
Austrian will also increase the frequency of its new Birmingham-Vienna route, which launched on 1 January, with flights increasing from four per week to daily for summer 2020.
In a further move, Lufthansa will increase frequency on its Glasgow-Frankfurt route from daily to double-daily for its summer 2020 schedule.