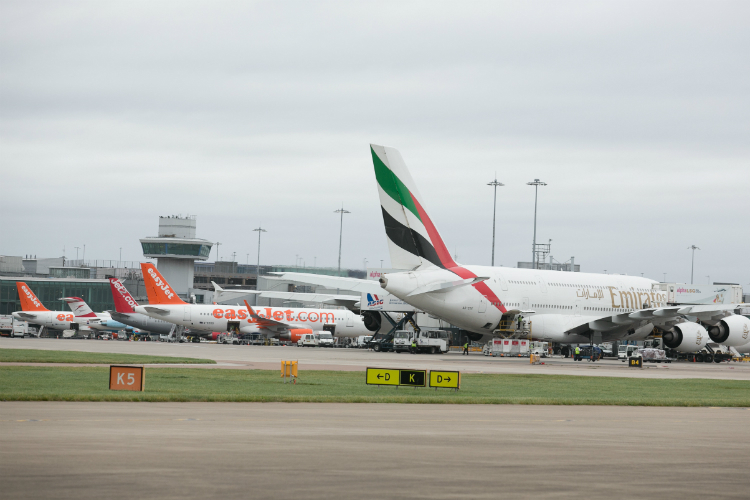 Manchester airport Airfield Stock December 2015 083.jpg
The problem, which affected the airport's three terminals, started at around 11.30am and caused long queues at check-in desks as some airlines tried to check in passengers manually, which led to some flights being delayed.
The airport said that the IT problem had been resolved during Saturday afternoon.
"An IT issue affected check-in for a selection of our airlines, predominantly in terminals one and two," said the airport in a tweet.
"We are pleased to confirm the situation has been resolved and we apologise to our passengers for the inconvenience this may have caused to their journey."
Several passengers who were either stuck on aircraft or in queues inside the terminals took to social media to express their frustration at the delays with criticism for the airport failing to provide information updates and refreshments.
Among those stuck in the queues for check-in at Manchester airport was former England football manager Sam Allardyce.