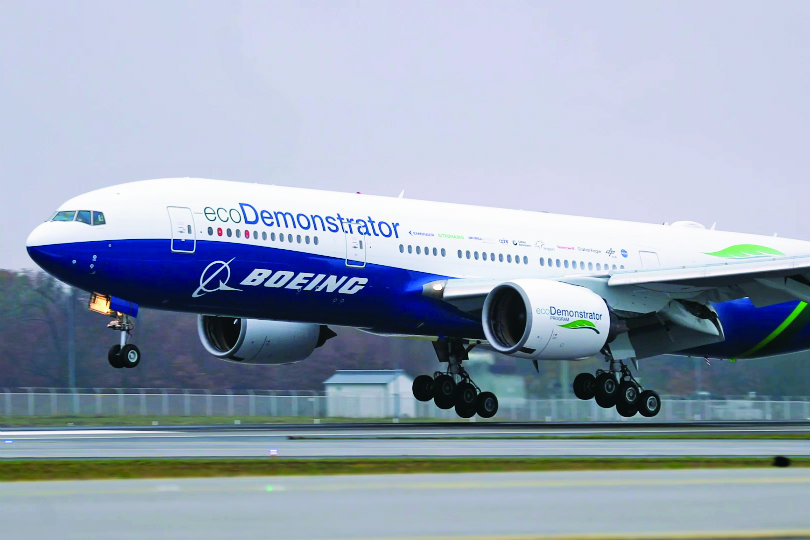 There were 50 technologies tested on the ecoDemonstrator
A key test was for "vortex generators" that can be placed on the wing to make take-off and landings more efficient.
The three flaps on each wing, which measure about three inches in length and an inch or so high, flip up for the beginning and end of each flight to improve aerodynamics, before flipping down in the air for optimum performance.

Inside the cabin a new digital communications system that links air traffic controllers, pilots and airline operations centres was in use, as a way to reduce radio frequency congestion and maximise fuel use with optimised routes.

A new non-chromate primer, which prevents corrosion of aluminium infrastructure, was under review, while the main cabin saw the introduction of a moisture-absorbent floor in one lavatory – which also had a UV light to clean it with a five-second burst after each use – while the rest of the cabin had recyclable carpet tiles.