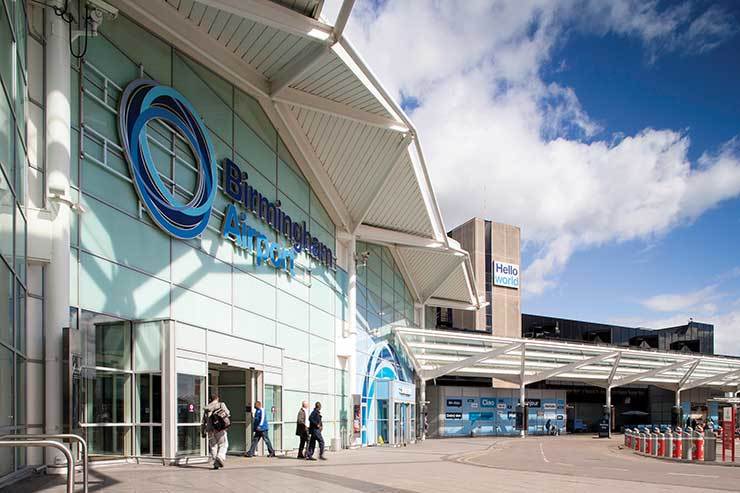 Birmingham Airport Terminal Frontage
Barton will join in January after four years with Luton and eight at Stansted, where he was managing director.
At Birmingham, he will oversee a £500 million upgrade and expansion. It is planned to grow the facility from the current 13 million passengers a year to 18 million.

Barton said: "I am thrilled to be joining Birmingham airport to deliver the board's vision and strategy for this critical piece of national and regionally significant transport infrastructure. Birmingham airport is on the threshold of a very exciting chapter in its development and I am delighted to have been given the responsibility to lead and shape the future of the airport."

The airport's chairman Tim Clarke said: "We have carried out an extensive search of the aviation sector for a new chief executive. The board is delighted to have secured such a proven and experienced individual to execute our ambitious vision for the development of the airport.
"His record in generating strong growth brings the quality of leadership needed to fully realise the potential of this vital asset for the West Midlands economy and the region as a whole."
Alberto Martin, Luton's planning and investment director, has taken over the top job there, replacing Barton. Before joining Luton, Martin held a variety of executive roles across Europe, including 10 years as managing director of Gran Canaria and Fuerteventura airports.

He said: "Building on the strong demand from passengers and the success of our recent terminal transformation, I'm delighted to have the opportunity to lead the team in establishing LLA as the airport of choice for accessible, easy and enjoyable air travel".