Ecotourism and sustainability: Raising standards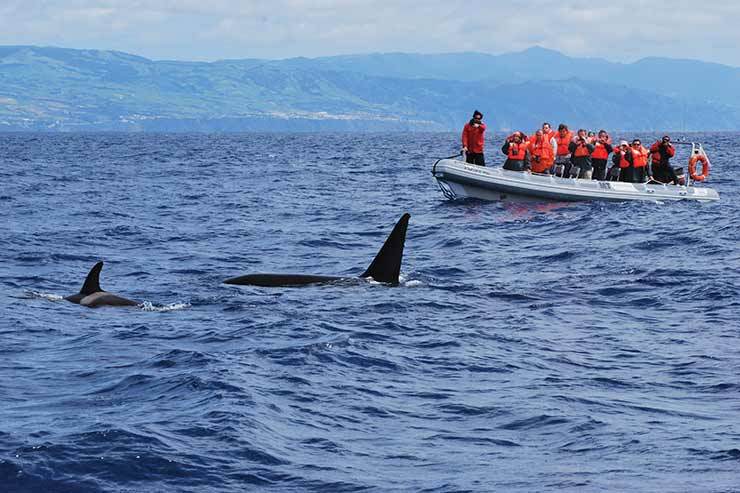 A new whale-watching accreditation scheme is being launched with the hope of making the increasingly popular tourist activity more sustainable.
World Cetacean Alliance secretariat Dylan Walker said following the Whale Heritage Site Accreditation Scheme's launch in January, he was hoping to have up to 10 destinations signed up in 2017.
While whale-watching figures are hard to come by, a study conducted by the International Fund for Animal Welfare conducted in 2009 showed that in 2008, 13 million people went whale watching in 119 countries, generating $2 billion.
More recent studies remain elusive, but individual country surveys have revealed that in Iceland, 230,000 people went whale watching in 2014.
The number represents an increase of 11.6% year-on-year, similar to global increases in 2008, and means £12 million was generated for the country's economy.
As customers increasingly focus on real-life experiences, global growth in whale watching is likely to continue.
Walker says: "We live in a world now where people and the natural world live in ever tightening concentric circles; we're living closer together and it is becoming increasingly apparent that the travel industry can play a major role by giving them protected habitats.
"The industry can do its bit by allowing people to interact with nature in a responsible way."
Back to nature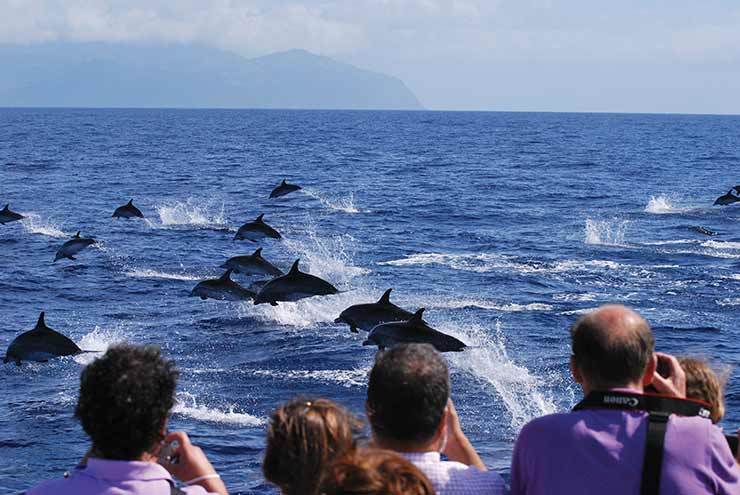 Walker adds that this interest is also growing as many consumers turn their backs on traditional dolphin and orca shows at theme parks, preferring instead to see them in the wild.
"When you're seeing a dolphin in captivity you understand nothing about it. You can't see the animals hunting together for food, all you see is someone throwing a fish from a bucket and what does that teach you?
"They have amazing techniques for hunting in the wild and you can see all of that when you are out there. We are seeing a slide in interest in what we call the captivity industry in some parts of the world, particularly in Europe and North America. There's a huge amount of pressure to stop having whales and dolphins operating in this way."
Walker acknowledges, though, that it is different in Asia where he admits the number of theme parks is increasing.
He insists that if whale watching in the wild is to remain essentially environmentally friendly, measures must be introduced now to ensure the observed whales and dolphins are as undisturbed as possible.
Increasing customer numbers means more businesses serving them, leading to greater competition on the water to offer the best experience – which can lead to the boats intruding heavily on the cetaceans, and ruining the practice's sustainability.
As a result, the accreditation scheme is gathering interest as far afield as Brazil, the US, Canada and Pacific Islands and will be initially tested in the Azores before being rolled out to more destinations.
Making connections
Once a destination has applied to join the scheme, it must meet three criteria before qualifying: proof of a measurable commitment towards cetacean conservation; proof of locations where "authentic and respectful interactions" occur between people and the cetaceans; and active celebrations of the relationship between the two groups through art and events.
Walker says: "For us it is about both the industry and the destination, it is about our connection with these animals.
"We don't want to use this as a bludgeon but our aspiration is to see improvement in the sites.
"We are trying to set the bar higher than ever before and because of that it'll take some time for destinations to get in."
Walker is confident that despite the increasing popularity of the practice, and the overcrowding of popular sites, speedy action can ensure its future is safeguarded.
"The key thing for the Whale Heritage Sites is you have to work out what the capacity is for any destination," he says.
"Even if the number of customers going to the destination increases, it doesn't mean the boat numbers will go up."