The TTG Interview: Gearing up for a high-tech future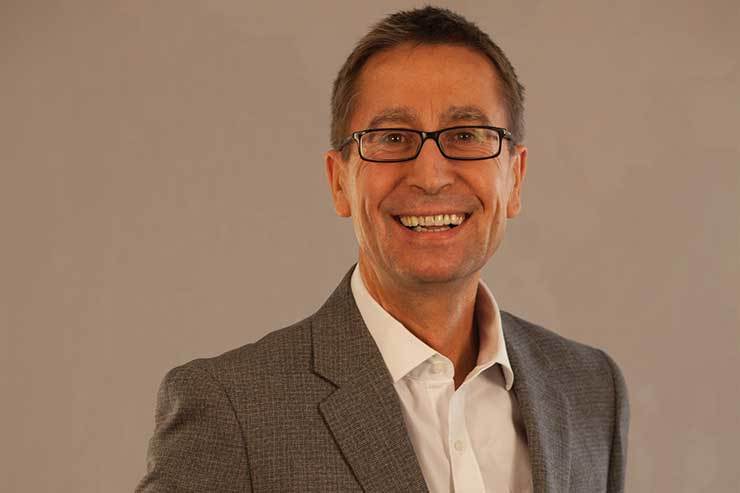 If you're ever invited to visit Travel Counsellors' sleek new office in Trafford Village, my advice is to go well groomed.
Guests arriving at the new HQ are prompted by a beaming receptionist to tap their details into an iPad and to take a photo of themselves - and if you've spent four hours on a bus, two trains and a taxi coming up from London, you may not feel at your selfie-best.
This business park east of Manchester city centre has been home to Travel Counsellors since last November, when the homeworking behemoth relocated after around 15 years in Bolton.
I meet chief executive officer Steve Byrne in the boardroom, which has Orla Kiely wallpaper, homely standing lamps and a colossal 89-inch wide Microsoft Surface Hub mounted on the wall: I shudder to think of my dishevelled selfie on a screen of such dimensions.
Through the floor-to-ceiling windows I glimpse a huge bronze water feature, neatly kept gardens and the bustling Trafford Centre complex; rather different from the outlook at Bolton, from what I can gather.
Both the new location (more attractive to technology recruits) and the high-tech office environment are integral to the company's ambitions, Byrne tells me.
But this emphasis on technology and innovation goes far deeper than whizzy coffee machines and giant touchscreens: "Developing a more digital culture and encouraging innovation across the business will be absolutely key to our future growth," he explains.
"We're one of the few travel companies where the people at the sharp end can be earning more than the people in head office"
Steve Byrne
The IT department is now the biggest department of all at UK head office, with a team of developers rolling out updates to Travel Counsellors' in-house quote-and-booking system, Phenix, every two or three weeks. A user experience (UX) architect has now been brought in to enhance Phenix's usability - the goal being a system so easy to use that "there's no longer any need for training".

The new MyTC app, enabling consultants to easily keep in touch with their customers, has now been downloaded by almost 7,000 customers worldwide, while Travel Counsellors' in-house data science team has tripled in size in the last year, tasked with creating a new customer relationship management system and a "data warehouse" to enable better understanding of clients.

That Byrne has just appointed a "director of digital and innovation" (TTG, September 22) indicates just how much emphasis there now is on this side of the business.

Yet Byrne insists that innovative ideas can and should be generated as much by other colleagues within the business as by specific technology experts.

"What we're trying to create is an ideas-based culture, where people feel safe and confident to share suggestions and thoughts. We've got 2,000 people around the world with so much creativity; it's a liberating experience to empower them to contribute."

Since using social media platform Yammer recently, more than 200 ideas have been submitted around the world, and several are already being implemented.
Evolving culture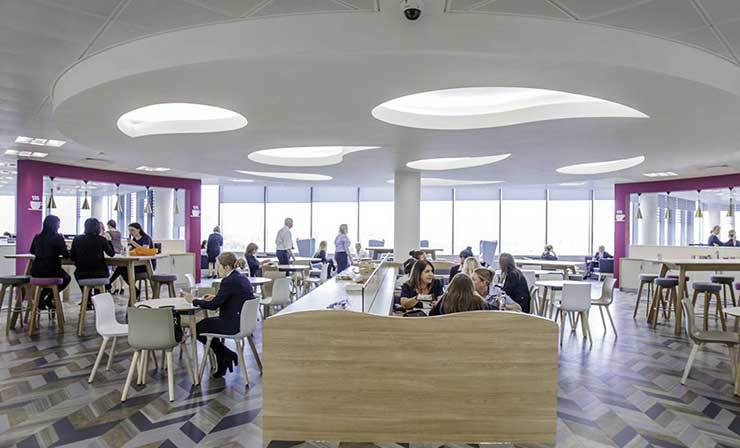 "Culture" is a word Byrne uses a lot, and he's clearly very passionate about it. The swish new head office premises have been carefully designed to create a relaxed, inspiring environment, conducive to collaboration - and uniforms no longer seem to be compulsory for women, I notice.

Byrne won't be drawn on if and how culture might have changed since founder and chairman David Speakman stepped away from the business in July 2015. He does admit that company culture has needed to evolve though, in order to reflect the changing world.

"Take our technology department for example; they're all under the age of 30, many under 25. We need to be a company with the kind of values that appeal to that generation of people," he explains.

What makes culture such a critical factor, he surmises, is that "culture drives behaviour, and behaviour drives results."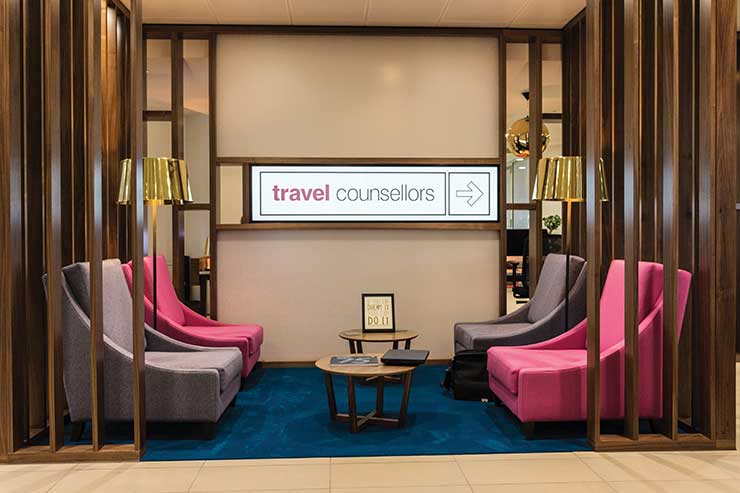 For any individual Travel Counsellor, the building of relationships with their customers is the most important behaviour of all, says Byrne, and he's candid about what will befall agents who cannot do so effectively.

"Travel agents in the traditional sense are dead," he claims. "If it's just about taking a booking, a customer can do that themselves. But those agents that can get beyond the transactional model and build a relationship model have a future".

"Where a Travel Counsellor wins is that they become the client's friend; they know when their children are taking exams at school, they get invited to weddings and funerals."
Top ratings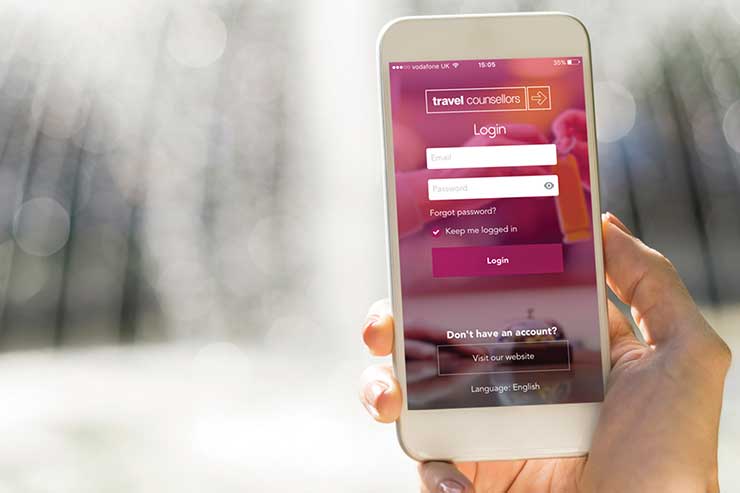 If Travel Counsellors' current NPS result is anything to go by, then they're certainly getting the behaviour bit right. The Net Promoter Score feedback system, used widely to demonstrate how likely a customer is to recommend a company to friends and family, aggregates the customer service scores received by every Travel Counsellor, and comes out at 96% - which Byrne claims to be the highest of any organisation in the world.

On the results side too, Travel Counsellors' financial performance takes some beating - certainly in the world of travel retail. For the year ending October 2015, the company reported turnover was up 20% from £136 million to £166 million, while operating profit also grew from £8 million to £10.7 million.

Byrne is optimistic about achieving 20% growth again by this October, taking turnover to £210 million and operating profit to £14 million. He also has bold ambitions for the future. "We could be looking at the business doubling in the next five years," he suggests.

How exactly growth will be achieved has been distilled into a snappy "RRP" motto around which all strategy and activity will now focus: Recruitment, Retention and Phenix.

While maintaining high entry criteria, this year will be Travel Counsellors' strongest recruitment year to date, he reports, building upon the current 950 franchise holders in the UK, and some 500 in Ireland, Netherlands, South Africa, Australia, Belgium, and Dubai. New markets will be considered next year, he reveals, and he also hints that acquisition of another UK homeworking agency might not be out of the question.
"Travel agents in the traditional sense are dead. But those that can get beyond the transactional model and build a relationship model have a future."
Steve Byrne
The focus on retention is born out of data analysis which showed that when a customer books with a Travel Counsellor three times, they then book with them for life; an enhanced CRM strategy could see retention boosted beyond an already-impressive 60%.

On the Phenix side, Travel Counsellors has spoken openly of its intention to have 70-80% of sales going through its in-house system within the next few years.

That's not what tour operators want to hear, but for the counsellors themselves, cutting out the middle-man and tailor-making their own packages is helping many of them bring in around 30% more income than three years ago.

"We're one of the few travel companies where the people at the sharp end can be earning more than the people in head office," Byrne points out. "It's life-changing stuff."

This week, a new management structure was announced that sees Byrne become chief executive officer of Travel Counsellors to focus on strategy and international growth, while former head of sales and commercial, Kirsten Hughes, becomes managing director of the UK business.

"This will enable Kirsten and the other directors to take on the day-to-day running of the business while I can focus on the strategic development - it's about positioning the company for the next three-to-five years".

Who knows what checking in at Travel Counsellors' reception desk might involve by then?