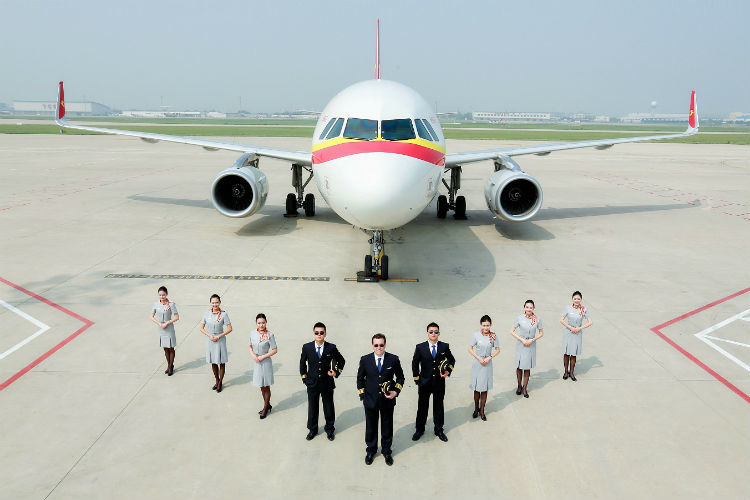 Tianjin Airlines_R5A4303.jpg
The airline last week announced a twice-weekly route from Gatwick to Chongqing and Tianjin, starting on June 25 and departing each Saturday and Wednesday.
Wen Ge, general manager of HR and the administration department for Tianjin Airlines, said while further routes out of Gatwick are not an option, he hoped the airline's inaugural UK flight could help kick start more elsewhere.
He added: "Currently there are no plans for connections from Gatwick to other parts of Europe or the UK.
"However, we are considering plans to open air routes from Heathrow following our Gatwick launch."
Wen added he expected the passenger split on the new route to be 40% business travellers, 40% tourists and 20% overseas students.
He also said although the heavily discounted promotional prices, £7 plus taxes one way on the first flight and £9 plus taxes on the second, will rise he believes prices will remain competitive.
Wen said: "For the launch we are attracting passengers with a low price but as we continue to improve our service the prices may go up.
"After we raise the prices we will still be more than £50 cheaper than our competitors.
"Besides the price, the destination is unique and we are the only airline flying to Tianjin and Chongqing from the UK so there was no worry about customer demand."