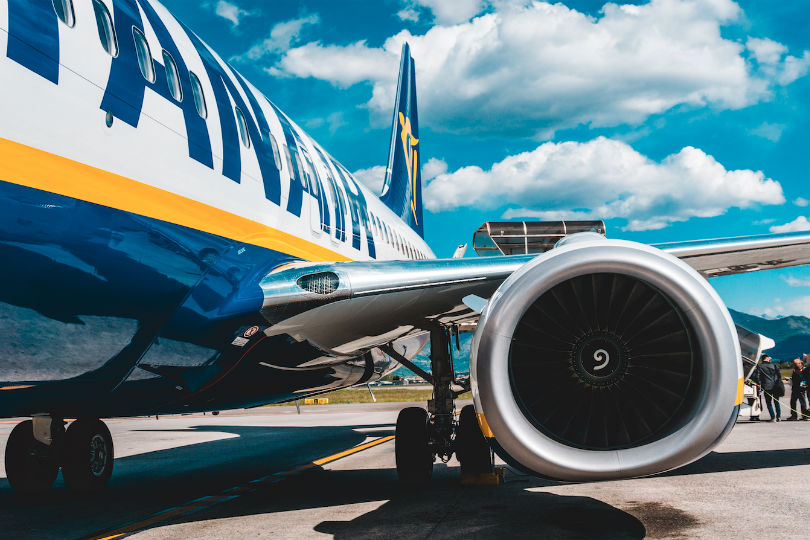 Ryanair's passenger carryings could fall to as low as 500,000 over the coming months (Credit: Lucas Davies / Unsplash)
Ryanair has cut its full-year traffic forecast from "below 35 million" carryings to 26-30 million, and expects February and March demand to fall to as little as 500,000 passengers a month.
The budget carrier said new Covid lockdown in Ireland, across the UK and in several other EU countries would hit its new year operations, with January traffic expected to fall to 1.25 million.

From 21 January, Ryanair will "significantly cut" its flight schedules, which it said would result in "few, if any" flights operating to and from Ireland or to the UK from the end of January.

Ryanair said passengers affected by the cancellations would be emailed advising them of their options, including free rebookings and refunds.

"These new cutbacks will reduce full-year [to March 2021] traffic forecast from currently 'below 35 million' to between 26 million to 30 million passengers," said Ryanair in a trading update, in which it stressed it did not expect the cuts and traffic reductions to materially affect its net loss for the year.