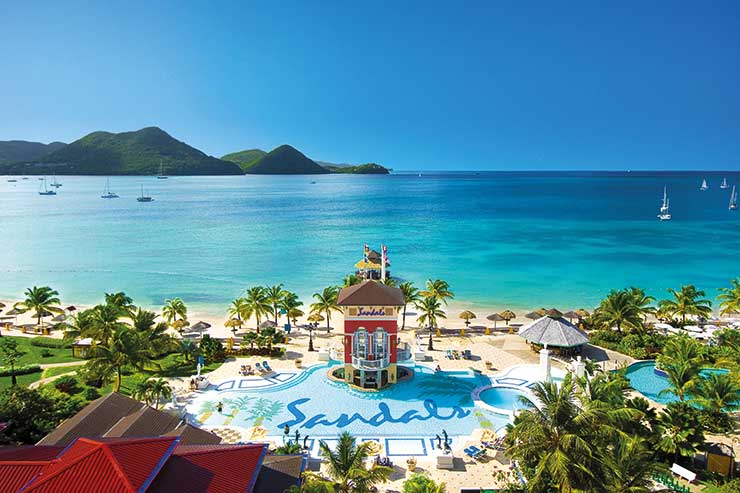 Agents who have earned hotel stays can now redeem them at a later date
Top-performing agents who hold Chairman Royal Club membership or Sandals Specialist statuses will automatically carry their grades through to 2021 without having to qualify again.
Sandals' Sell & Go rewards programme, enabling travel consultants to earn free nights to redeem against resort stays, has also been extended, as the rewards are currently unable to be processed.
Agents with unused nights from 2018 can use them up until 31 December 2020, while those earned them in 2019 can redeem their nights until the end of 2021.
Any nights earned in 2020 will also be valid until 31 December 2022.
Thompson, managing director of Sandals parent Unique Caribbean Holidays UK, said the extensions were to reward agents "many of [whom] having spent hours taking care of clients' bookings and helping change them".
"Travel agents are some of the unsung heroes of this pandemic," said Thompson. "We originally developed our travel agent programmes to support the trade and offer them exclusive benefits and we want to continue supporting them as much as we can both during and after the pandemic.
"We appreciate our travel agent partners and are thankful for everything that they have done to retain bookings and assist clients during this difficult and unprecedented time."