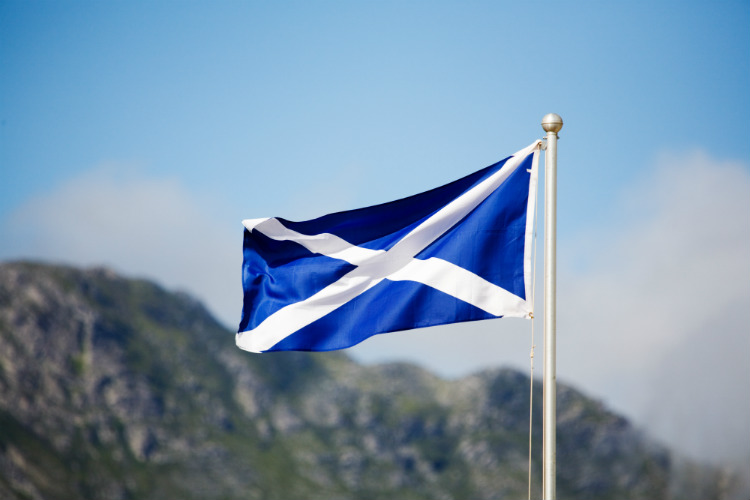 Scotland Scottish Flag iStock-114311296.jpg
Air traffic controllers, employed by Highlands and Islands Airports Limited (Hial), are in dispute with the airport operator over pay.

The BBC reports as many as 5,000 passengers are likely to have been affected by three 24-hour strikes this week (21-23 July).

Hial managing director Inglis Lyon has apologised for the disruption. "We deeply regret the inconvenience to passengers affected by this strike action," he said in a statement.

Six Hial airports closed to air traffic as a result of the walkouts. Inverness airport shut on Sunday (21 July); Sumburgh and Kirkwall airports on Monday (22 July); and Stornoway, Benbecula and Dundee airports on Tuesday (23 July).

More than 100 flights were affected. Loganair pre-emptively cancelled 74 flights over 21-23 July, pledging to add extra services before and after the strikes to accommodate affected passengers.

Lyon said the strikes were called after ATC staff – represented by the Prospect union – rejected Hial's latest offer on 4 July, which comprised a "retention allowance" worth a further £10,000 to staff over a five-year period.

Hial is owned by the Scottish government, which has insisted any settlement must meet Scottish public sector pay policy. Lyon said the union's counter offer had "significantly exceeded the flexibility and affordability of a publicly-owned organisation".

He added the group's offer remained on the table and pledged to to "explore potential solutions within our affordability".

"The continued industrial action is having a significant impact on our passengers, communities and the airlines operating from our airports. We would encourage Prospect to revisit the offer and bring this dispute to an end," said Lyon.
A Prospect spokesperson said: "Hial and Scottish ministers have left our members with no option but to strike. We have been seeking to resolve this dispute for more than a year and this action is only being taken as a last resort.
"Strike action is by its nature disruptive but if we are to safeguard the long term future of air services in the Highlands and islands we have to start paying air traffic controllers a fair wage. This is the only route our members see available to them to achieve this."