Swaffield vows: Monarch's Atol won't go down to the wire next year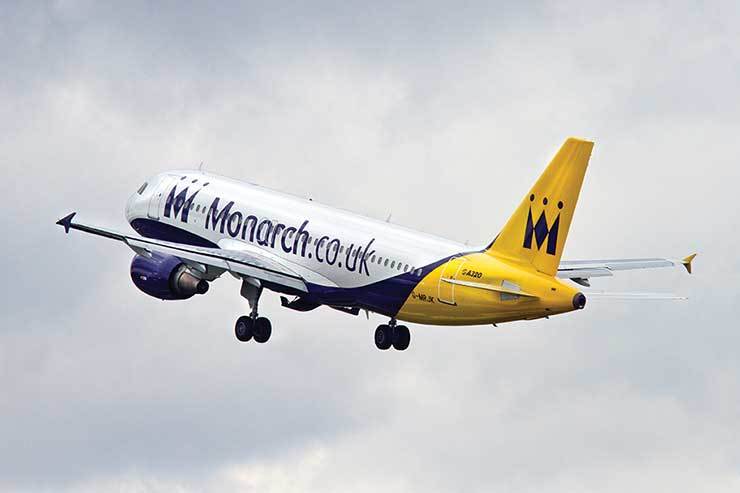 Monarch announced last Wednesday that it had secured the biggest investment in its 48-year history after securing a £165 million investment from its majority shareholder, Greybull Capital.

Chief executive Andrew Swaffield insisted Monarch would not "take it to the wire" when its Atol is due for renewal next year.

He said the group would continue with its "asset light" business model, and would consider adding more UK bases in the future.

"The financing is built around a six-year business model – it is not a short-term thing," he said.

It is designed to secure our future. We are predicting a relatively difficult market for next year with low yields, low pound to the dollar and euro and reasonably similar levels of terrorism to now."

Speaking to TTG, he added: "Building our own hotels is not on our horizon and I think it would be much more likely that we would stick with the asset light model.

"We don't really see ourselves as competing with other tour operators - we're really looking to distribute our seats through our own tour operator, and we're more than happy to do that with the trade.

"Selling through other companies' holidays as well allows us to have a certain percentage of seats that we can almost guarantee as sold. It makes your business model more secure."

Swaffield did not rule out adding to Monarch's existing five UK bases of Luton, Gatwick, Manchester, Birmingham and Leeds Bradford, but said it was not an immediate priority.

He quashed suggestions that Monarch's new investment could make it more attractive to buyers, insisting there was "no reason" for the business to be sold in the near future.

"There is a certain logic to it because airlines in Europe need to consolidate and there's a general desire for that," he said. "But mine and Greybull's focus has been around ensuring that we have got the right capital structure, and are profitable and sustainable.

"It's flattering that people are interested in us but there's no reason for us to be sold. That's not to say that it won't happen one day," he added, "but it's a side issue.

"Greybull is very happy with us and we're happy with them. That's not to say that it won't happen one day, but it's a side issue. We're focused on moving forward with confidence."

Swaffield said that while there were no plans for Monarch to float at the moment, it may be considered in the future.