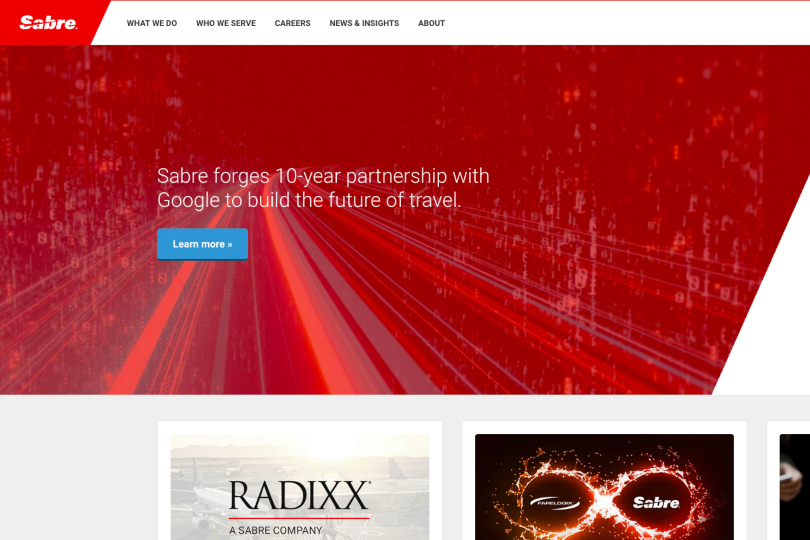 Sabre is undergoing a major restructure as it emerges from the Covid-19 crisis
The Texas-based firm said it would reduce its staffing by 800 across 43 locations – this is on top of the previously announced 400 employees who have taken voluntary redundancy or early retirement.
Sabre will also end its furlough of employees by 6 July with staff going back to earning 100% of "base" pay. The company introduced both voluntary and compulsory pay cuts in March and April across its worldwide operations as the Covid-19 pandemic swept across the planet.
The company has also had to put "certain initiatives and technology investments on hold in response to the Covid-19 pandemic".
As part of the restructure, Sabre is combining its airline and agency divisions with the aim of providing a "more seamless customer experience".
The firm added that it would now be adopting a "flexible, safe and productive remote work programme" allowing employees to "work from anywhere" subject to local laws.
Sean Menke, Sabre's chief executive, said: "Today, we announced a critical step toward completing our transformation into a new Sabre.
"We began this transformational journey over two years ago with the unveiling of our SabreNext strategy and the creation of our Travel Solutions organisation.
"Our leadership team has completed plans to strategically realign and fully combine Sabre's airline and agency-focused businesses to provide a stronger, more seamless experience for our customers."