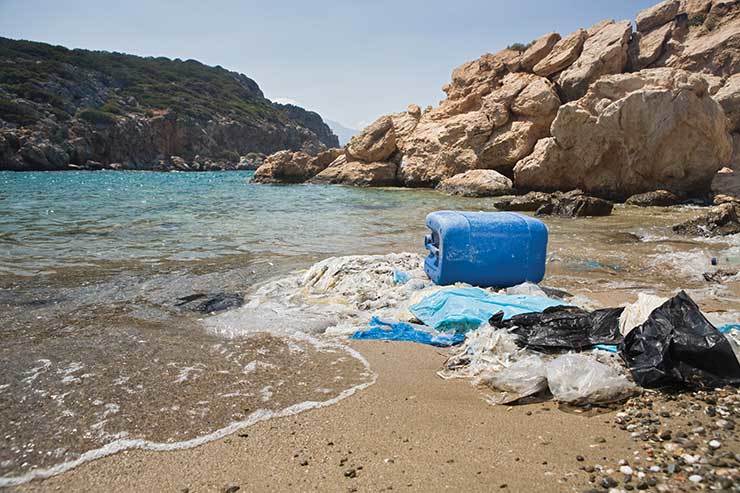 Pollution beach rubbish - Make Holidays Greener iStock_25922283
MHG, run by Abta and sustainability specialist Travelife, will focus on the broad issue of waste management, including food waste for its latest campaign, which runs until September.
Following last year's campaign that focused on the issue of plastics, there are 15 broad pledges for 2019:
Reduce, reuse and recycle
Organise a holiday clean-up
Stay at a Travelife hotel that cares for the environment and its staff
Respect animals
Eat local produce and buy local goods
Go meat-free
Protect biodiversity
Respect local customs and talk to locals in their languages
Protect children – support local projects; don't give money to child beggars or visit orphanages
Use local transport
Switch off electrical devices when not using them
Reduce or offset your journey footprint
Save water – reuse towels and take shorter showers
Tell the world about your positive holiday experiences
Free choice – organise or suggest an activity specific to your holiday
Abta is encouraging travel companies to use the pledges to encourage customers to make a more positive social and environmental impact on holiday.
Nikki White, Abta's director of destinations and sustainability said: "This year's campaign theme – Reduce, Reuse, Recycle – highlights how holidaymakers and travel companies can each play their part in reducing their environmental impact.

"Whether it's lending out holiday guides or inflatables to others at the end of a trip or carrying reusable water bottles and bags, there are a number of ways holidaymakers can make a real difference and our campaign provides the guidance they need to help their chosen destination continue to be enjoyed by future generations.

"Travel companies are also encouraged to make their customers aware of the campaign and may even consider creating their own activity, such as organising a clean-up operation for staff and customers to keep beaches, parks or neighbourhoods clean."
Abta's Delivering Sustainable Travel seminar on 18 June will offer practical and up-to-date guidance, as well as advice on addressing the key supply chain risks.

Abta has developed an infographic offering tips to holidaymakers; it can be used as a poster in store or in resort, shared on social media or via travel companies' websites. It is available to download here.
Holidaymakers who register a pledge on the website by 30 September will be entered into a prize draw to win a carry-on travel bag.