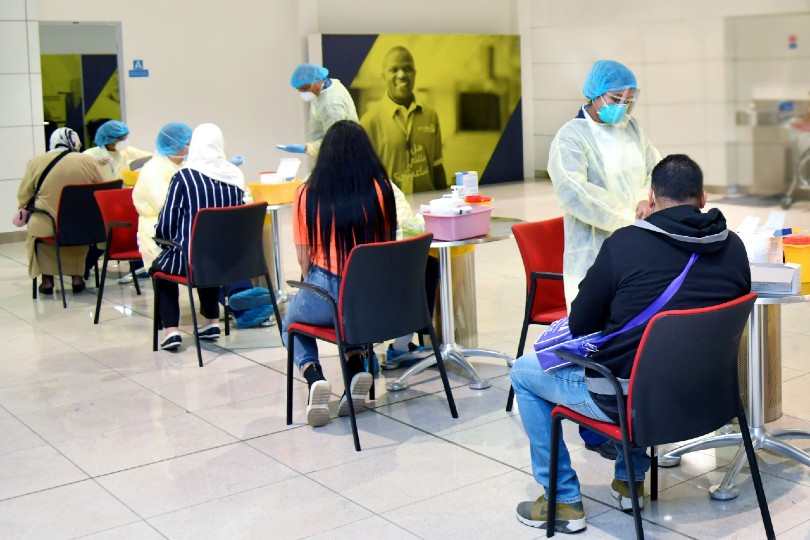 Testing and contract tracing passengers for Covid-19 will be key to a recovery in tourism
Testing, contract tracing and health certificates will be crucial to the safe resumption of tourism around the world, according to new guidelines set out by the World Travel & Tourism Council (WTTC).
WTTC has issued a range of recommendations on how to create "safe and seamless" travel procedures and practices, as the industry tries to recover from the ongoing coronavirus pandemic.

The organisation has worked with health officials around the world to formulate an "extensive framework to help governments and private business work in collaboration to create aligned testing and contact-tracing programmes".

WTTC said contactless technology and biometrics would help to assure travellers of a "safer, more secure environment", by enabling the faster clearance of passengers, as well as the detection and isolation of people with the virus.

Gloria Guevara, WTTC chief executive, said: "The safety and hygiene of travellers is paramount which is why our new guidelines for safe and seamless travel, including testing and tracing, are designed to assist in the recovery of travel and tourism through the identification and/or isolation of infected travellers.

"This is consistent with advice from WHO (World Health Organisation) and other leading health authorities that the best way to control and reduce the spread of the Covid-19 virus, is through early identification of carriers to ensure they don't travel."

The WTTC hopes its guidelines will be used by governments to replace the current "confusing mix of different measures including highly-damaging quarantines".

"Travel bubbles or corridors between low-risk Covid-19 areas/zones or countries will also help limit testing requirements for travellers and support efforts by governments and private businesses working in partnership together to stimulate traveller demand," added Guevara.