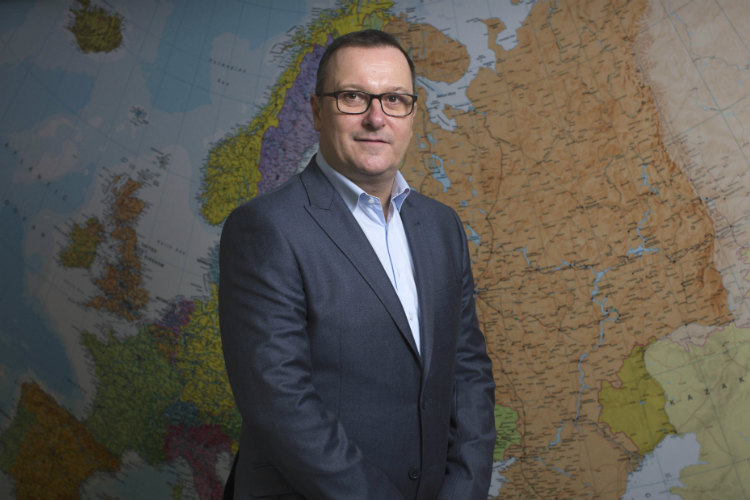 Garry Wilson said easyJet Holidays wanted to work with more agents
EastJet Holidays launched to the trade in August and the operator's chief executive Garry Wilson said: "I have been absolutely delighted by the support the trade has given us. The number of bookings has been way over the expectations me or the team had."
Wilson, speaking at TTG's Putting Travel Back on the Map virtual seminar (part of London Travel Week), added he would "do everything to continue to support the trade". Although he admitted offering agents price parity with direct booking was not possible due to the operator's "low margins".
"We are very open to working with more partners as soon as we possibly can. We are absolutely delighted with what's happened thus far," he said.
"Given the circumstances it's been successful, but my goodness, how successful it could have been in normal circumstances. It's the normal circumstances piece we want to work on with the trade."
He urged other agents to get in touch. "We will look at any opportunities.
"When the high street has been all but closed over a lot of the summer period, to see the strength and power travel agents are able to bring to sales has been phenomenal."
Wilson added that because they "did not work on huge margins", it was difficult to offer price parity to agents when they had to pay them commission.
"We try to ensure that within the margins we give the most competitive price as possible to the trade in order to sell the product effectively," he explained.
"Price parity is something we don't have the margin for. Our ambition is that we should be getting as close [to price parity] as we possibly can."
Wilson said he was hopeful for the January peaks despite the new four-week Covid-19 lockdown in England.
"Our thinking is customers want something they recognise and can look forward to. They will have come out of a month of lockdown – if it comes out on 2 December.
"Just to be able to have that ability to sit back for a couple of hours and dream and plan your holiday I think is going to be even more vital as we go into turn of year than it's been in many other years.
"I'm hopeful, I think we are all just sick, fed up, of sitting and waiting for this to be over."
Wilson also revealed plans to enter the ski market.
"We were looking to launch a ski product probably at this time of the year, but we took the decision until things were clearer that actually we would leave it to one side," he said.
He said the winter focus instead had been cities and the Canaries.
Wilson said the operator still intended to be a major player in the next three to five years and that Covid had only prompted minor changes of strategy.
"We have reprioritised what we think would be important; bringing trade forward, putting ski later."
Speaking as England entered lockdown on Thursday (5 November), he said cheap, readily available testing was vital to the industry, which could not rely on a vaccine to kick-start it.
"If I had my optimistic hat on I would says this gives four weeks of breathing space in which to really buckle down and come out with a very comprehensive policy around testing.
"The government should be speaking to other European governments, we should be looking for a cheap, consistent test that's effective and can be implemented at airport level across Europe."
The industry had to hammer home the point, said Wilson.
"Really just to pin your hopes on these things happening maybe isn't enough. We as an industry need to start speaking in a unified and a very loud voice to the government and say 'Look, we have four weeks of this lockdown, when we come out of this, we're looking for a much clearer position on testing, a much greater availability of tests at airports… co-ordinated across Europe'."