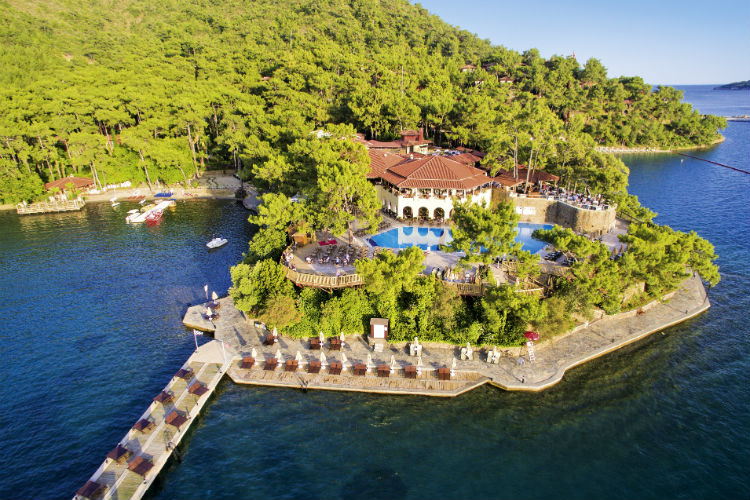 TUI Blue Marmaris Turkey Web.jpg
Tui issued its first half results on Wednesday (15 April), characterised by deepening winter losses it blames on a late Easter and overcapacity in Spain.
Cook, meanwhile, will post its first half results on Thursday (16 April) following a challenging six-month period for the historic travel firm, during which it has placed its airline business up for sale, consulted lenders over a reported £400 million "liquidity buffer" to stave off winter pressures, and announced the closure of another 21 high street stores, as well as plans to cut 100 head office roles.
Joussen though said the two companies had completely different structures: "Only 30% of our profits look like Thomas Cook's; the rest is from our cruise, hotels and destination experiences and we are much more competitive," he said. "Vertical integration and scale is the reason for our profitability."
He added he was not interested in buying Cook's airline and said investment would be targeted at "destination experiences and digital platforms, not necessarily in-country consolidation". Tui would concentrate on growing its hotel, cruise and destination experiences divisions while increasing digitisation, he said.
Tui purchased Milan-based activities platform Musement in September and has since doubled the number of activities and excursions sold through it to 2.4 million.
"Destination experiences is one of the big bets for the future. It is a huge global market and very offline. We are creating an open digital platform for our own customers and third party customers, like Chinese tourists in Europe. These can be additional customers in our hotels."
Tui also plans to grow its OTA businesses in countries like India and argues that it is in a unique position compared to existing brands. "In these markets, there are already strong OTAs," he said. "They make money by selling hotel rooms, so if we just get 10% of our traffic in our own hotels, it's paying for itself."
He said growth in this sector "will not be limited by the funds available" and added: "Maybe we will also consider acquisitions."