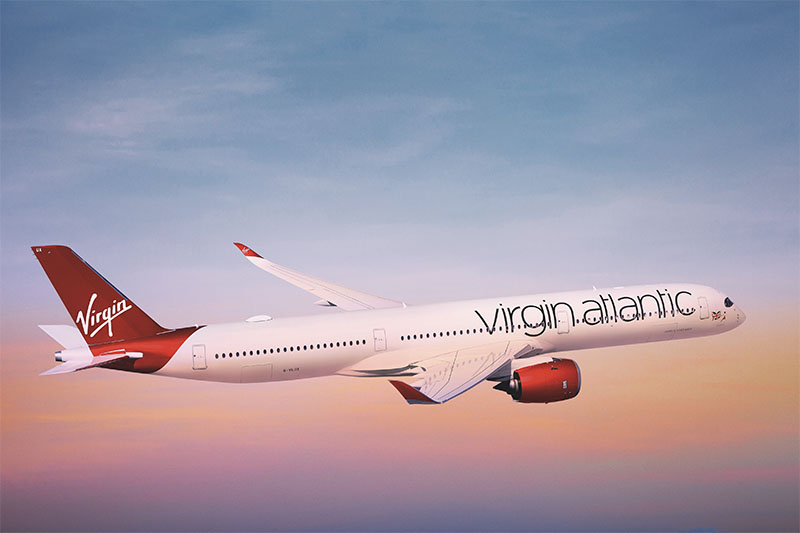 Virgin will deploy its new A350 on routes to Johannesburg, San Francisco, Los Angeles and Lagos
The carrier on Tuesday (19 November) set out its summer 2020 flying programme from Heathrow.

It includes a new weekly Friday flight to San Francisco, boosting the service to twice-daily.

Virgin will deploy its new Airbus A350 aircraft on the route from May 2020 which, when coupled with the new weekly flight, will increase capacity by 40,000 seats for the summer season.

It has also announced it will deploy the A350 on routes to Johannesburg, Los Angeles and Lagos.

From March, Virgin will operate a daily Heathrow-Johannesburg A350 service. In April, the A350 will fly daily to Los Angeles and daily to Lagos from August.

The aircraft features a redesigned upper cabin and "unique" new social space, says Virgin.

Meanwhile, a new second daily service to Delhi will get under way on 29 March 2020. It will depart Heathrow in the morning, complementing the airline's existing evening departure.

Virgin has also re-timed its Heathrow-Mumbai flight to an evening departure to make it more convenient for business passengers.