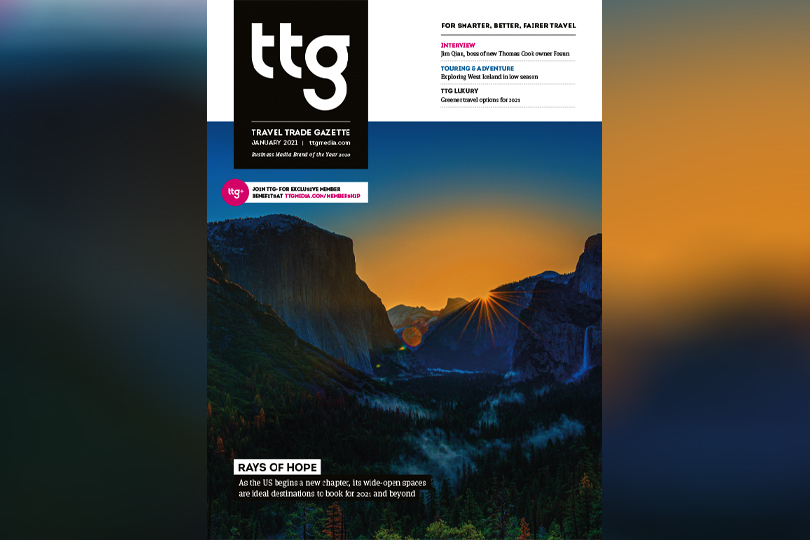 Read the new-look TTG online and in print
Since the industry welcomed TTG's return to print as a monthly magazine in September, the TTG team has been exploring how to best reshape its content to give the magazine greater longevity, working alongside Brighton-based design agency O&G who helped to mastermind the TTG Media rebrand in 2018.
Key changes include stepping away from smaller news stories in favour of longer more in-depth analyses, such as the magazine's opening spread on p6-7, which each month will dissect one key topic.
As part of TTG's commitment to champion different voices from across the sector, a new Opinion page has also been introduced, representing a variety of commentary from all corners of the industry.
Meanwhile TTG is proudly underlining its commitment to cruise with the introduction of a dedicated monthly cruise section in the magazine.
Opening with an editorial commentary by TTG cruise specialist Tom Parry, the section will feature exclusive interviews and features to keep readers updated about the sector.