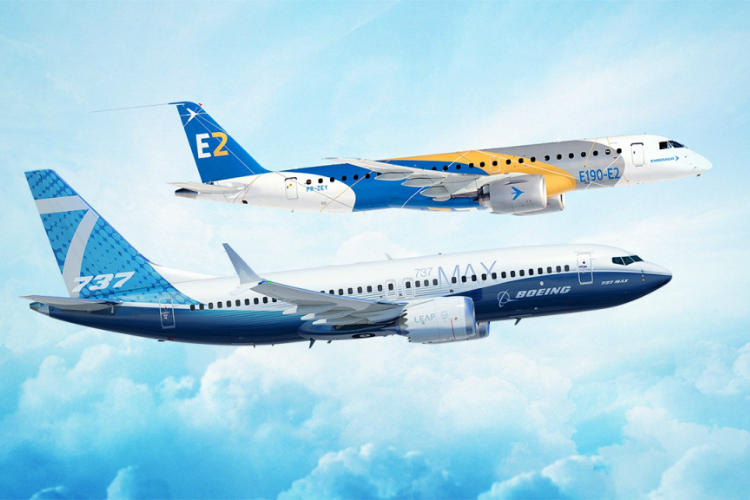 Manufacturers like Boeing and Embraer have seen orders dry up
The world's airlines placed no new aircraft orders last month, making the financial quarter the worst on record for investments in fleets.
Just 13 new orders were placed by the industry in July and August, with only three of these being wide body aircraft.
Figures from aerospace trade organisation ADS show orders in the quarter were down 91% year on year, while the number of deliveries, 173, was also the worst on record. Of this total, 38 were long-haul aircraft.
ADS chief executive Paul Everitt told Sky News: "We hope that we've hit the bottom, so to speak, and that things will gradually start to improve.
"It's very clear that shorter haul travel is likely to pick up sooner. I think there's also a sense that the environmental challenges that the sector faces will lead to more airlines focusing around utilising the full range of their single-aisle fleets rather than the larger aircraft."