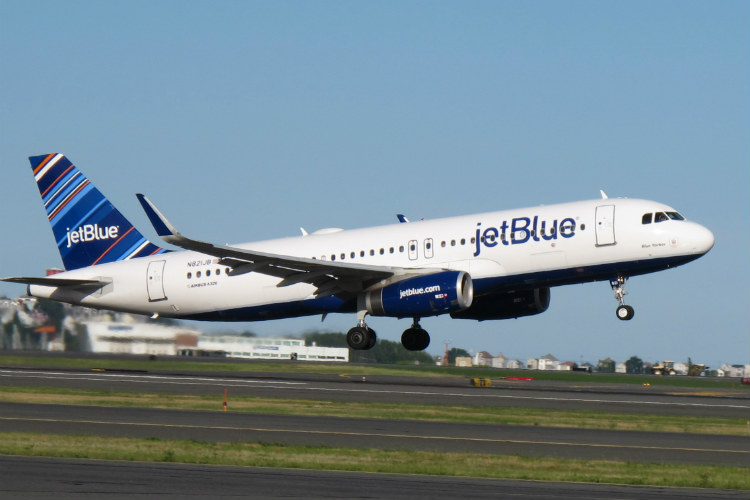 JetBlue plans to launch a US-UK transatlantic service in Q3 2021
Chief executive Robin Hayes, speaking at WTM Virtual on Wednesday (11 November), said he was confident of having the service operational in the third-quarter, and vowed to "disrupt" the existing transatlantic market with its Mint cabin.

Introduced in 2014 on JetBlue's trans-continental network, Hayes said Mint had successfully undercut existing $2,000+ fares by as much as two-thirds, driving down prices.

"We see the same opportunity here," Hayes told JLS Consulting's John Strickland during a live interview, in which he promised to "slash" – or at least "significantly adjust down" – premium New York-London fares.

"It [London] is the largest market out of New York and Boston we don't currently fly to," said Hayes. "By next summer, we think there's going to be tremendous pent-up demand for travel.

"When we think about 2021, our planning assumption is that all leisure travel will be largely recovered by the end of 2021. So we think launching flights to London next summer, probably in Q3, is the perfect time to introduce our friends in the UK and Europe to the very positive effects of JetBlue.

"We are going to disrupt, and give people a much cheaper way to fly between the US and the UK. We want to have a profound effect."