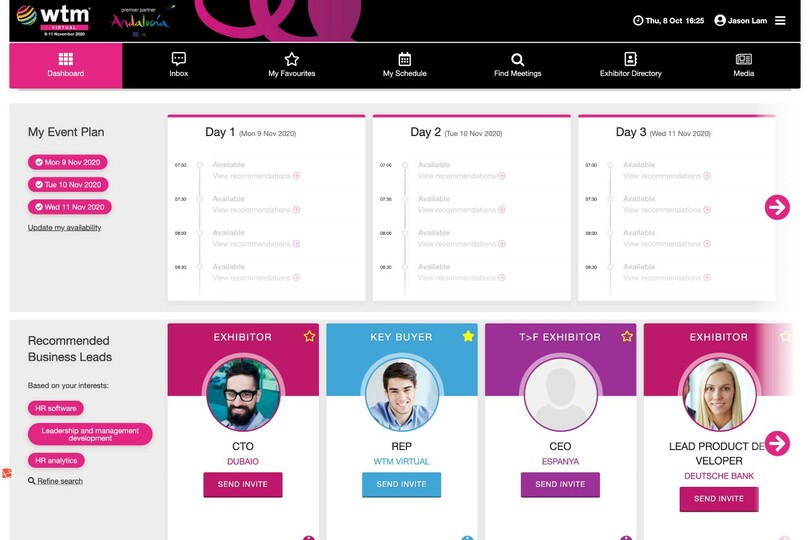 Show attendees can connect with exhibitors, schedule meetings and select conference sessions
The WTM Virtual platform will be live until 25 November – allowing delegates to familiarise themselves with the area pre-show and catch up on missed content once the virtual exhibition is over.
Meetings can only be conducted during the three days of the show, which will take place 9-11 November.
Access the WTM Virtual registration form: london.wtm.com/en/visit/Visitor-registration.
WTM London organisers said the platform would allow attendees to utilise one-to-one meeting and networking events and more than 60 conference sessions across WTM Virtual, Travel Forward Virtual and London Travel Week.
London Travel Week will kick start the opening of WTM Virtual on 30 October from 10:00-12:00 (GMT) with sessions on the Future of Travel Marketing and speed networking.
The week will also celebrate the achievements of those in the travel and tourism industry through virtual awards ceremonies such as the World Travel Leaders' Awards and the Responsible Tourism Awards.