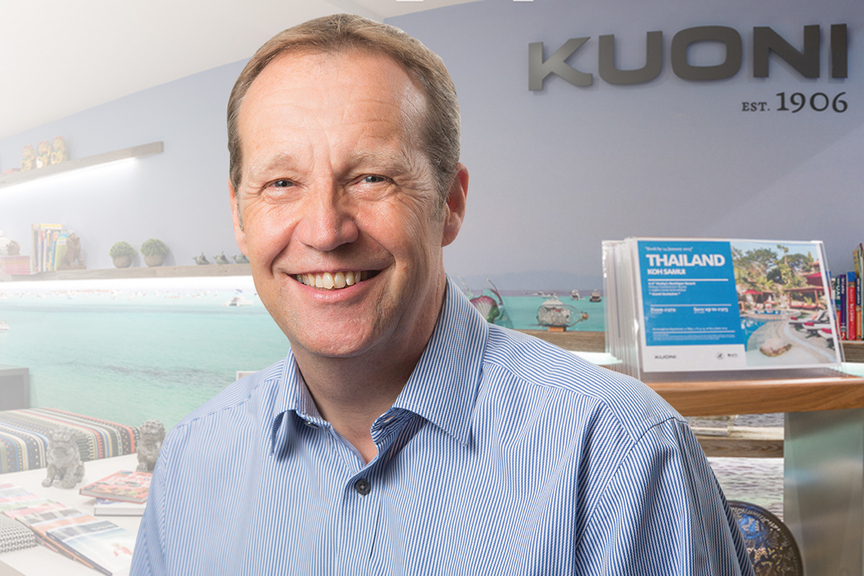 Kuoni boss posts social media video as UK head office temporarily closes
Jones, chief executive of Der Touristik UK – which also comprises Carrier, CV Villas, Jules Verne, Kirker and Journey Latin America – posted a video on social media walking around an empty Der Touristik House in Dorking on Monday (23 March).
"Well, that's it, we've final reached the point where it's time to close up the office and say goodbye to Der Touristik House, at least for now," he begins.
Jones, wearing a Kuoni-branded jacket, goes on to describe himself as "the very last person in a very empty office", adding: "it's quite surreal [and] very sad."
"Tomorrow (24 March) we close the doors on our stores and our store staff start homeworking and everybody here is now homeworking from tomorrow.
"But everyone went out with a smile on their face – making sure they've got all the kit they need – everyone is really positive. Everybody knows what's ahead and everybody knows what they need to do and what role they need to play."
He ended by telling his team how proud of them he is at this difficult time for the travel industry.
"I have never been prouder of the guys that normally sit here. I wish you and your families all the best and I'll see you all on the other side – we've got this Kuoni."