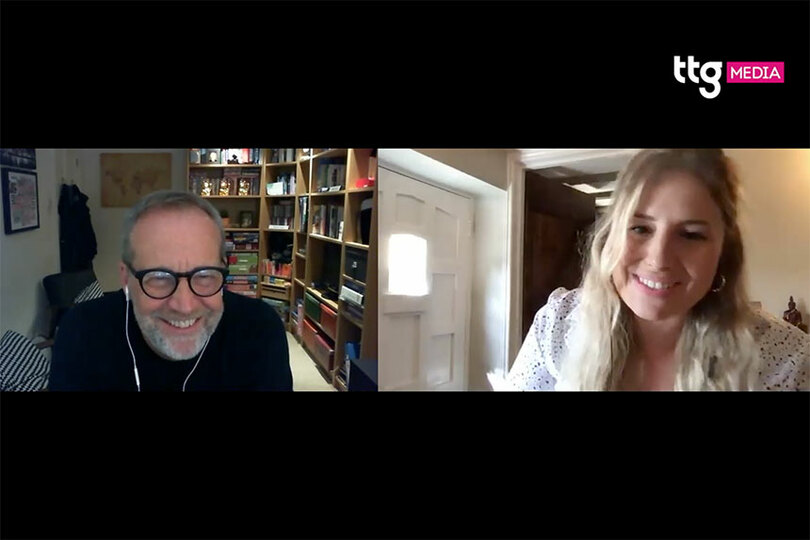 Kuoni boss says he has "had his eyes opened" to consumer perception of the travel industry
Jones took to Twitter recently to suggest an equivalent to the government's Eat Out to Help Out restaurant discount scheme for the travel sector.
Speaking during a Face To Face interview, he tells me: "It [the scheme] made me quite angry at the time, because the travel industry is affected just as badly as the hospitality sector; in some ways worse because the hospitality sector can reopen again and they're not refunding people."
Jones says the industry was supportive of his comments, but his suggestion drew mainly negative comments from the public.
"They have sympathy that we [travel] are losing jobs. They have no sympathy for the fact they didn't get a refund for their holiday when they wanted one," he explains.
"I think we've got a real challenge now to regain the trust of our customers.
"I concluded it would be inappropriate as a sector to be calling for government support when we don't really have the sympathy of the public."
He continues: "We shouldn't be coming out of this as the bad guys. In almost every other European country, the government stepped in very quickly to sort out this refunds issue… We just got prevarication."
He adds: "I do think we could have handled it better as a sector… I think some businesses were too quick to furlough.
"We [Der Touristik UK] calculated how many [staff] we'd need and we dealt with those customers who needed looking after. I have to say that proved to be the best way to avoid giving refunds."
"My frustration all along is we [travel] could have persuaded an enormously bigger number of customers to rebook than we actually did.