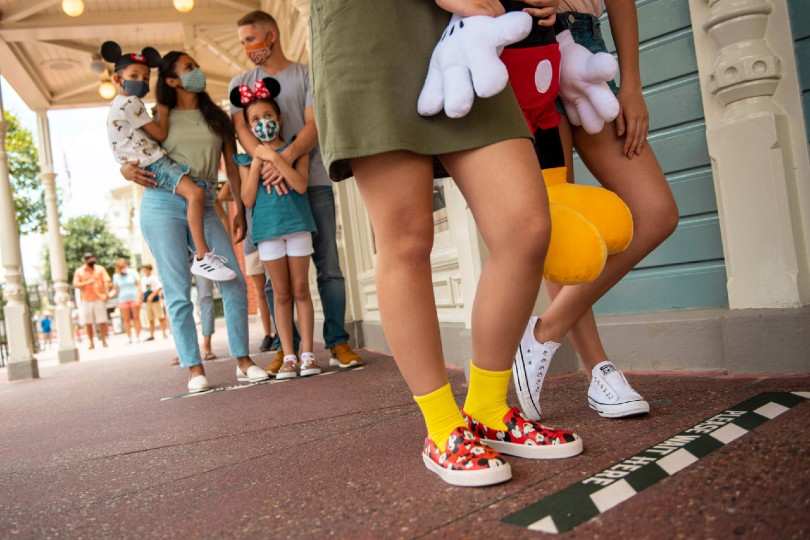 Ground markings will be laid to encourage social distancing
Walt Disney World Resort will begin a phased reopening of its theme parks on Saturday (11 July) at "significantly reduced" capacity, starting with its Magic Kingdom and Animal Kingdom parks.

Epcot and Disney's Hollywood Studios will follow on Wednesday (15 July). Disney said it would take a "responsible approach" to how it reopens its theme parks, draw experience from the reopening of Disney Springs on 20 May, and that of Shanghai Disney Resort and Hong Kong Disneyland.

The US posted on Wednesday (8 July) its biggest single-day increase in confirmed coronavirus cases, up in excess of 62,000, which tops the previous record set last Friday (3 July) – more than 10,000 of these cases were recorded in Florida, according to the state health department.