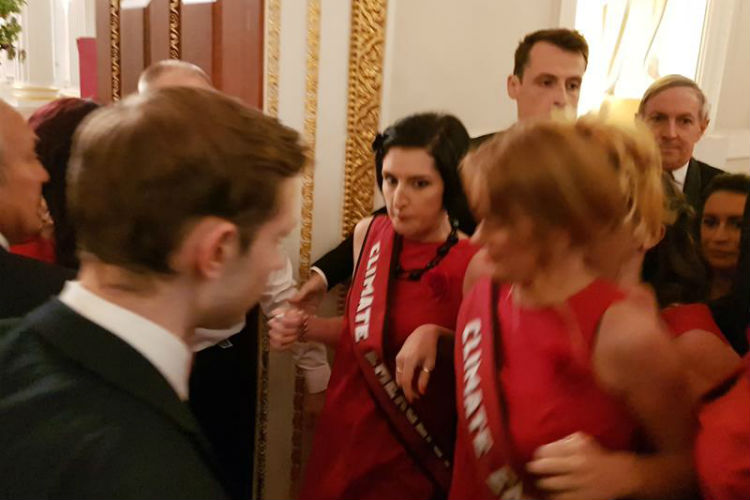 Greenpeace GP0STTI76_Web_size.jpg
Chancellor Philip Hammond's annual Mansion House address on the state of the economy was interrupted by a number of climate change protesters, who managed to take over the PA system in an attempt to deliver an alternative speech.

Field said he reacted "instinctively" when he appeared to push the woman up against a pillar before "grabbing her" by the neck and marching her out of the room. He has apologised but will now face an investigation into whether he breached ministerial code.

"I deeply regret this episode and unreservedly apologise to the lady concerned for grabbing her but in the current climate I felt the need to act decisively to close down the threat to the safety of those present," he said.
Footage of the incident quickly surfaced on social media showing Field's response to the incident.

Greenpeace said at 9pm about 40 volunteers "gate-crashed" the speech "to replace it with a speech calling for greater government investment and leadership to tackle the climate emergency".

The full Greenpeace speech called for a frequent flier levy providing travellers one tax-free return flight a year per person with progressively increasing tax on each subsequent flight. It also said all new runways should be banned, including the proposed third runway at Heathrow.

Field was appointed minister of state for Asia and the Pacific in June 2017, and previously served as minister of state for the Middle East.