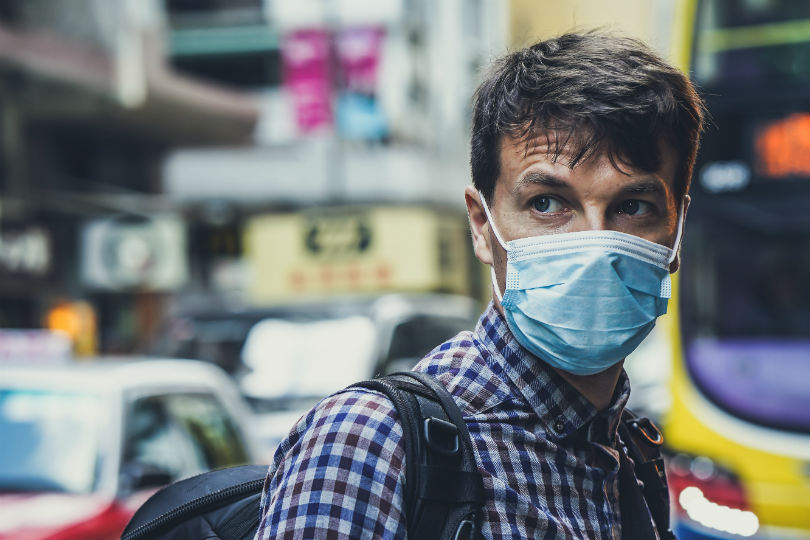 Face masks will be mandatory on public transport in the UK from 15 June
Speaking at the government's daily coronavirus briefing on Thursday (4 June), transport secretary Grant Shapps said if Britons complied with efforts to reduce the R rate such as by wearing face coverings on public transport, now mandatory from 15 June, and maintain social distance, they could "make holidays more of a possibility".

Asked by Metro reporter Dominic Yeatman whether the government should be actively promoting holidays in the UK this summer due to the country's forthcoming quarantine measures, Shapps reiterated there were currently restrictions on all leisure breaks – domestic and international.

"Clearly, because the rules are at the moment that you can't stay somewhere else overnight, you still have to return home, that's obviously a limitation for national holidays," he said. "We'll have to see how the course of the virus continues before we're able to answer that.

"We also know, simultaneously, the current Foreign Office (FCO) advice is you can't travel [overseas] unless it's absolutely essential. So at the moment, we have to wait to see how the disease, and the path of this, continues to go."