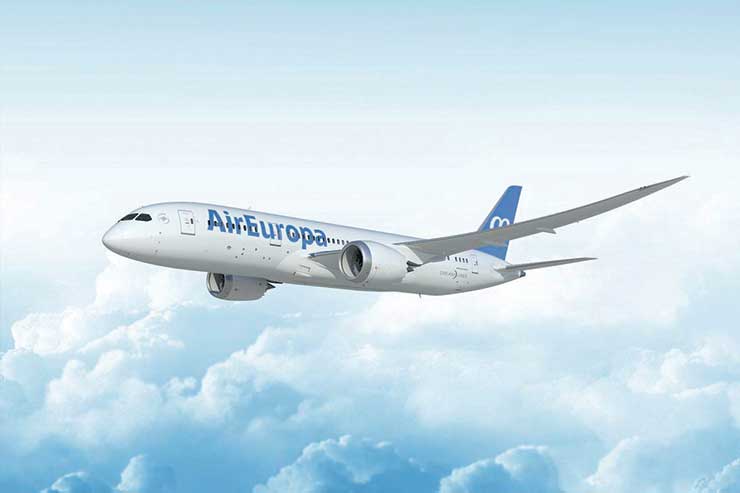 IAG originally announced plans to buy Air Europa in November 2019
IAG originally agreed a deal to buy the Spanish carrier for €1 billion in November 2019 but will now only pay half this amount, according to media reports in Spain.

Reports also suggest that IAG's payment for buying Air Europa will be deferred until 2026.

IAG has yet to issue any statement on the new Air Europa deal but has been pushing for a cheaper price in recent months due to the catastrophic impact of the pandemic on the aviation industry.

Air Europa, which is based in Majorca, received a €475 million bailout from the Spanish government last month.

When the original deal was announced in November 2019, IAG said it would re-establish the group in Latin America and the Caribbean, and create opportunities for network growth in the South Atlantic.

IAG already owns Spanish carriers Iberia and Vueling, as well as Ireland's Aer Lingus and low-cost brand Level.