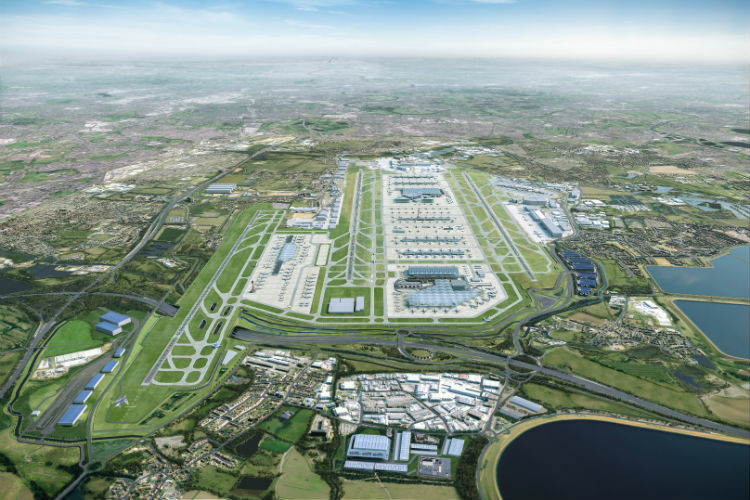 Heathrow CGI New June Web.jpg
The government asked for responses to its Aviation 2050 strategy document by June 20.
Abta urged the Department for Transport to be bold. It said: "Abta believes an approach that is insufficiently ambitious in relation to the positioning of the UK as a driver of sustainable growth in aviation risks stifling innovation and productivity," it said.
Abta notes that during 2010-16, UK passenger numbers grew 27%, but total emissions from aviation rose only 0.2%.
"This was due to many factors, including airlines purchasing and utilising new aircraft technology, improved air traffic management and airports investing in reducing energy use on airfields," it said.
Abta chief executive Mark Tanzer said: "We continue to support expansion at Heathrow airport on the basis that the airport is able to meet the environmental parameters that have been set."
Airlines UK, which represents 13 UK-registered carriers, warned against passing on the bill for airport expansion to carriers and their passengers. It said environmental targets could be met even with expansion.
Tim Alderslade, chief executive, said: "We understand aviation has to earn the right to expand and that's why we're committed to halving our emissions by 2050 and working with national governments to agree an ambitious plan that can deliver a zero carbon future."
Manchester Airports Group, which operates Manchester, Stansted and East Midlands airport, supports Heathrow expansion but only "with an equal commitment" to growth at its own airports.
"Growth at these airports will do far more to secure economic growth and rebalancing across the UK than a third runway at Heathrow. Growth needs to drive the creation of a Global Britain by improving international connectivity in the places where it is needed most – in the North and the Midlands, as well as the South.

"What we need now from Government is an ambitious strategy for the whole of the UK."
MAG warned: "None of the UK's global competitors take such a 'hands-off' approach to major infrastructure planning, and as a result many of our competitor airports across Europe and the World are growing their global connections faster than we are."