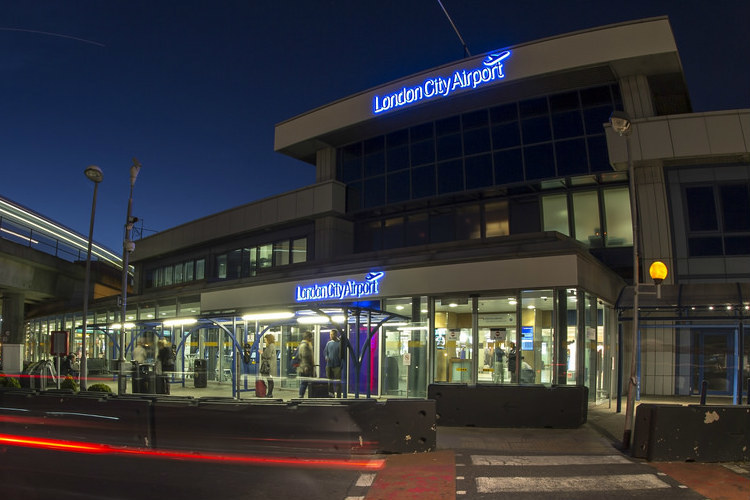 "We will keep this under review," the airport said in a statement
The pausing of operations came into force on Wednesday evening (25 March) and is expected to last until the end of April.
"We will keep this under review," said London City in a statement.
"At this point in this fast-moving and unprecedented situation, we think this is the responsible thing to do for the safety and wellbeing of our staff, passengers and everyone associated with the airport.
"During this period, we will continue to follow official guidance and work with the authorities to understand the situation and how best to respond.
"We will keep you up to date with relevant information and news, as and when we have it."
The airport said its staff will continue to be employed during the suspension period and will "return to work as soon as it is possible to resume commercial and private flight operations".
Passengers due to fly to or from London City in the coming weeks should be contacted by their airline, according to the airport.
"Once again, we are sorry for the inconvenience this will cause passengers. We hope to welcome you back to the airport very soon."
While commercial and private flights will temporarily stop, London City said it had offered its facilities to the government to support the emergency services, military or other agencies working to tackle the pandemic.
"We will work with the authorities to support the national effort to combat the outbreak of this virus and provide care to people in need.
"Like you, we are keen to get back to normal and will be playing our part to help ease the crisis.
"We are taking steps to make sure that, as soon as it is possible, the airport and our people will be ready to get you to where you want to be – connecting people with each other, businesses to opportunities and bringing tourism to London," London City added.