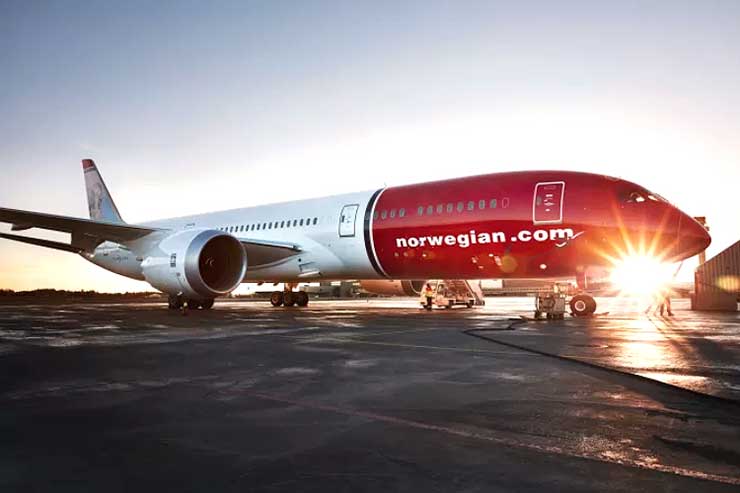 The carrier has secured an initial injection of 300 million Norwegian crowns (£22.86m)
The low-cost carrier said two Nordic banks had obtained credit committee approval to provide a guarantee for the required 10% for the first portion of NOK 300 million.
Norwegian will now secure the necessary headroom to pursue further backing from the Norwegian government.
On 19 March, the Norwegian government proposed a guarantee of NOK 6 billion for the Norwegian airline industry, of which up to NOK 3 billion is directed to Norwegian.
The guarantee will be up to 90% from the Norwegian state, provided financial institutions contribute with the remaining 10%.
The guarantee scheme will consist of three portions with a maximum two years maturity.
The carrier said since the proposal it had worked with banks and financial institutions to secure a financing deal.
The airline is working with banks and the Norwegian export credit guarantee agency (GIEK), who will administrate the guarantee scheme, on the documentation in order to obtain the NOK 300 million in liquidity "as soon as possible".
Norwegian is now working with GIEK and the ministry of trade, industry and fisheries to clarify the criteria and terms related to the remaining payments under the scheme to obtain further guarantees from financial institutions in order to back such remaining cash injections.
Norwegian will update the market with its further plan of action and implications for its stakeholders as soon as the criteria and terms have been finalised.