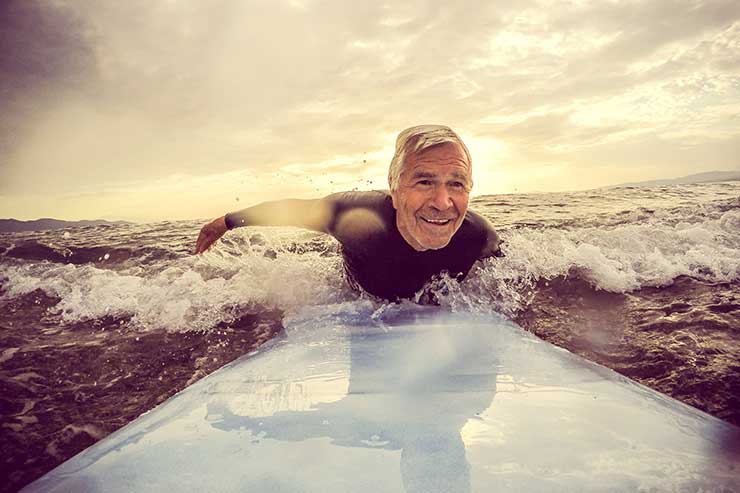 Older travellers are keen to taste adventure again
A poll of more than 800 older travellers by Silver Travel Advisor found 52% were not affected financially by the lockdown, with 81% keen to travel again and only 4% "hard hit" economically.
Among the respondents to the survey, conducted 15-30 April, 79% were aged 60-80. One poignant finding was that 55% felt they were losing time at this stage of their lives by not being able to travel and might be unable to go on the holidays they had once hoped to experience.
One respondent said: "I'm going to treasure my holidays even more now", while another added: "It makes you appreciate how lucky we are under normal circumstances."
Only a third said they were being "careful" about money although 10% felt they may have to support children or grandchildren and would have a lower travel spend as a result.
Roughly a third of all respondents said they were keen to book a flight, UK or overseas holiday "but are not sure when the time will be right".
Ocean cruising scored the highest negative perception, with 55% saying they were "not planning" to book. However, 37% said they had not taken a river cruise before and would be keen to try one.
More than 10% had experienced difficulty in obtaining travel insurance, however 55% said they had had no obstacles.
In terms of destinations, Greece, Italy and Spain were the highest on the wish list, each named by 16-18% of respondents.
Perhaps unsurprisingly, China was named as the country most (51%) said were not prepared to visit this year or next. The US was second in the no-go list, at 13%, with India and the Far East at 8%. Only 3% said they would not visit Italy or Spain, despite both having significant outbreaks of Covid-19.
Refunds for cancelled holidays were a gripe among more than one in five of 656 comments, but encouragingly for the industry, an equal number expressed support for it and its staff, with one saying: "I don't want everyone to take a refund, as the industry would collapse."