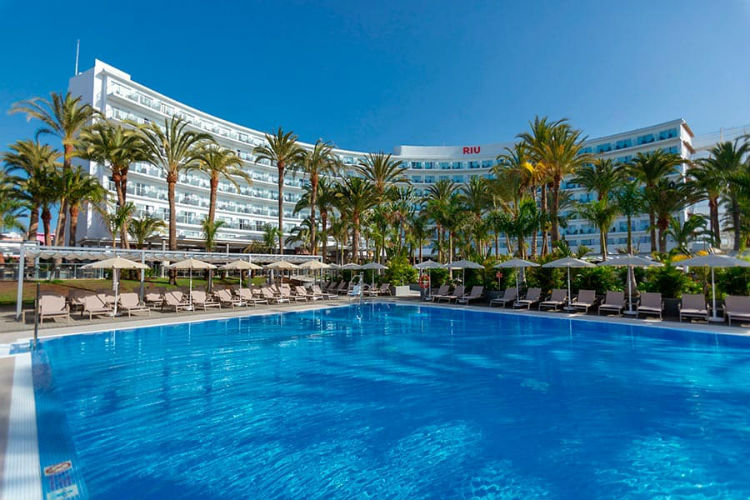 Riu will reopen 15 Spanish hotels over the coming weeks (Pictured: Riu Palace Palmeras)
The hotel chain is initially looking at 15 premises across the country, including in the Canaries and Balearics.

All hotels will follow new health and safety protocols to meet new Covid challenges.

Riu is gradually restarting its operations globally, with 50 hotels across 15 countries either open or ready to resume operations.

It comes as Spain prepares to reopen its borders to overseas tourists on Sunday (21 June).