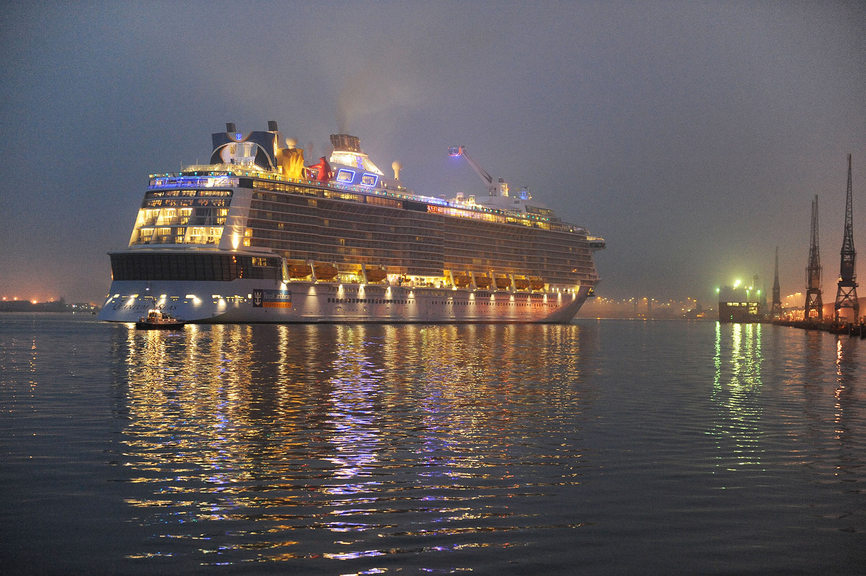 Quantum of the Seas began operating "cruise to nowhere" itineraries for locals this month
The vessel began operating short "cruise to nowhere" sailings exclusively for locals this month – the first ship in Royal's fleet to restart amid the pandemic.
Royal said the guest had contacted the ship's medical team who then "identified and isolated" all guests and crew who had been in close contact.
Each person identified later tested negative for the virus.
Quantum has since returned to port in accordance with government protocols and guests will debark after a review of contact tracing is completed.
Royal said it was in communication with the Singapore government and "appreciate their guidance as we work together to protect the health and safety of our guests and crew".

"We worked closely with the government to develop a thorough system that tests and monitors all guests and crew and follows public health best practices," the line said in a statement.
"That we were able to quickly identify this single case and take immediate action is a sign that the system is working as it was designed to do."