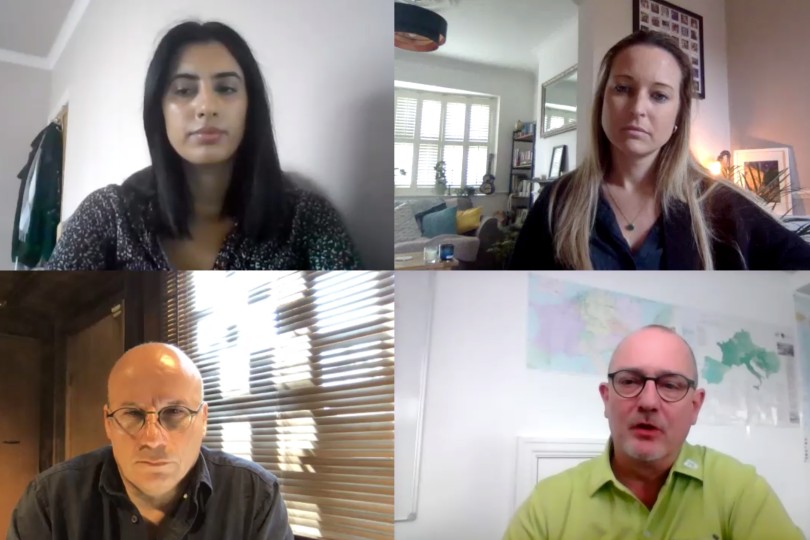 Top L-R: Farina Azam, Sophie Griffiths (TTG); bottom L-R: Mark Tanzer, Phil Nuttall
Abta chief Mark Tanzer has urged the government to see sense, grasp the fact that many travel firms are already sidestepping their refund obligations under the Package Travel Regulations (PTRs) – and swiftly amend the rules to save businesses.
The association is urging the government to allow travel sellers to offer temporary credit notes in lieu of refunds to guard against a slew of failures as businesses run out of cash.

Tanzer told TTG's virtual Keep Your Business Alive seminar on Thursday (9 April) the horse had already bolted: "The fact is, whether they like it or not, companies are issuing deferred refunds in credit notes so in a way it's [about] recognising the fact of the situation," he said.

Abta's proposal "maintains the principles" of the PTRs, the UK's interpretation of the EU Package Travel Directive, but gives businesses longer to pay, said Tanzer.

However, he said the government department responsible for the PTRs had so far proved unwilling to "move away unilaterally" from the European legislation.