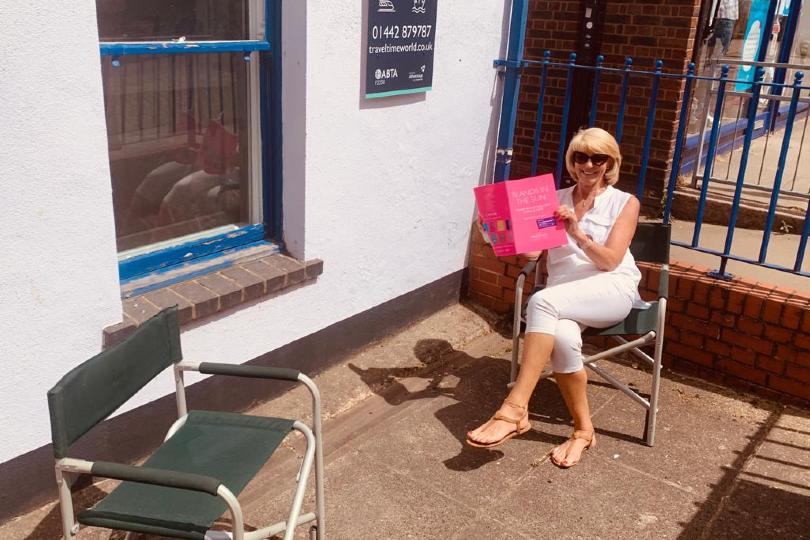 TravelTime World will put its terrace to use for appointments (Pictured: director Jackie Steadman)
The Berkhamstead-based agency will utilise the shop's terrace to offer consultations "in a safe environment for all" amid the ongoing coronavirus crisis.

While director Jackie Steadman is staffing the agency daily, the business will continue to operate behind closed doors for the foreseeable future.

However, the new appointment service – with appointments bookable by email – will allow the business to start discussing holiday plans with clients face-to-face again.
Non-essential retail businesses, including travel agencies, were last month given the go-ahead by government to reopen from 15 June, so long as they can meet new Covid-secure guidelines.