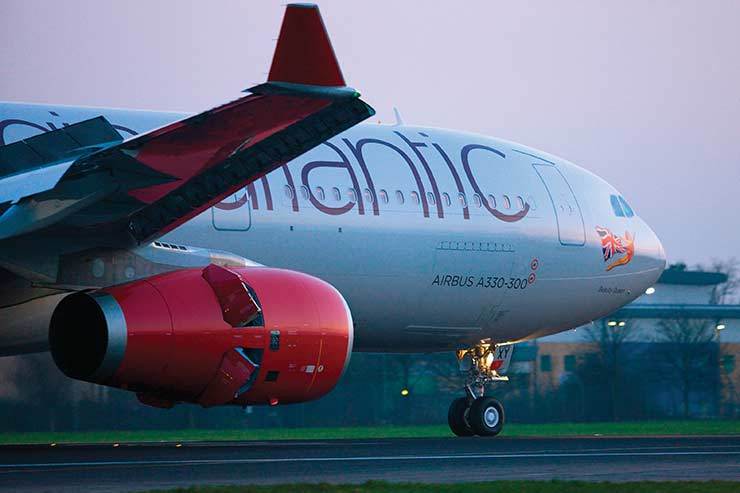 A330 Virgin Atlantic aircraft
The carrier and its partner, US giant Delta, which owns 49% of Virgin, is considering how to counter the impact of carriers such as Norwegian Air Shuttle at the Sussex airport.
Any new company would retain the Virgin brand but be run at a lower cost as a different corporate entity with different employee contracts.
A fleet of twinjets would be moved from Delta's mainline fleet to help lower operating costs if the go-ahead is given.
Nat Pieper, Delta's senior vice-president for Europe, Middle East and Africa, told TTG: "I would expect that in the next six to eight months we will know." He added that Airbus A330s could be taken from Delta's mainline fleet in order to give it a cost advantage over Norwegian, which uses new Boeing 787s.
"The A330-300 is much less expensive than a 787-9, it's the right airliner if we decide that this approach is the way to go."
Flights would offer more economy and premium economy seats than currently, perhaps without an upper class cabin. However, bosses are wary of diluting the Virgin brand.
"You get into the strategy question of who do you want to be? That's something we're debating."

Nat Pieper
"We would not envision a sub-brand," Pieper said.
He also indicated that an offshoot airline would not be tied up with Virgin Holidays. "We are not looking at a package thing, this is more of a daily point-to-point service," he said.
Virgin is considering its strategy because Norwegian, which introduces flights to Boston and San Francisco from Gatwick later this year, will have 38 long-haul aircraft by 2020, making its fleet exactly the same size as Virgin's.
Although these will be spread throughout Europe, Norwegian already serves New York, Los Angeles, Fort Lauderdale, Puerto Rico and Orlando from Gatwick and has indicated that the airport will be a key centre for expansion.
Norwegian will also introduce a third long-haul aircraft to Gatwick next month, when it puts a 344-seat Boeing 787-9 on to the New York route, adding 18% more seats to JFK than at present.
In response to this, British Airways is relaunching its Gatwick-JFK flight in May.