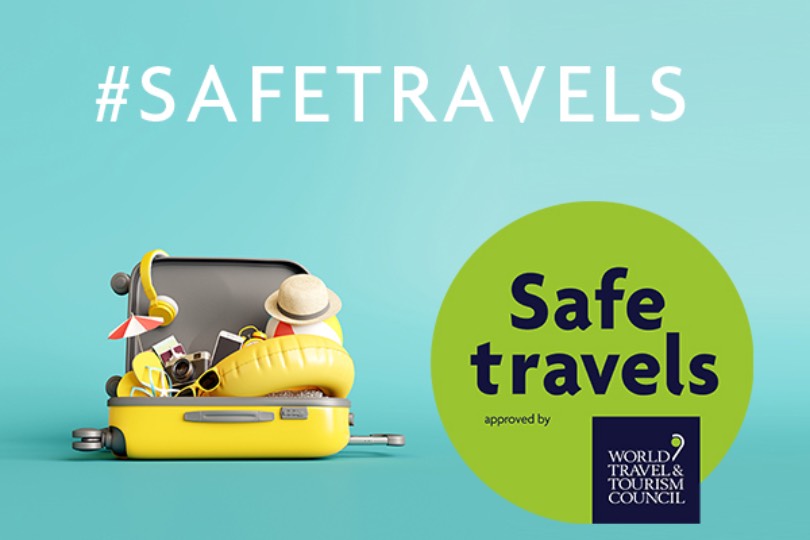 WTTC's Safe Travels stamp is designed to restore consumer confidence in the sector
WTTC said the Safe Travels stamp was designed to "provide consistency and reassurance for consumers to speed the travel and tourism recovery", and was being backed by the United Nations World Tourism Organization (UNWTO).

Firms, including tour operators, hotels, cruise lines, airlines, airports and other transport operators, will be able to use the stamp once they have implemented a series of health and hygiene protocols as outlined by WTTC.

Destinations can also help to award the stamp of approval to local suppliers who have met the requirements – WTTC said Barcelona, Seville, Portugal and Cancun were among the first destinations to adopt the stamp.

WTTC chief executive Gloria Guevara said: "We are delighted UNWTO is supporting the private sector global protocols and our efforts as public-private collaboration is critical to ensure a faster recovery.

"We have learned from past crises that global standard protocols and consistency provides confidence for the traveller. Our new global safety stamp is designed to help the rebuild consumer confidence worldwide.

"Now travellers will be able to recognise the businesses and destinations worldwide which have adopted the new set of global protocols that will encourage the return of 'Safe Travels' around the world.


"It will, in turn, help the travel and tourism sector to reopen for business and move in a coordinated approach."