Discover Tuscany's foodie hotel that's renovated, rebuilt and reopened
08 Oct 2020
by Madeleine Barber
With just a Covid-19 negative test result required on arrival, Italy is very much a viable destination for UK travellers in 2020. In fact, Villa La Massa in Tuscany is more ready to receive guests than ever, having used the pandemic's quiet period to make guest experience improvements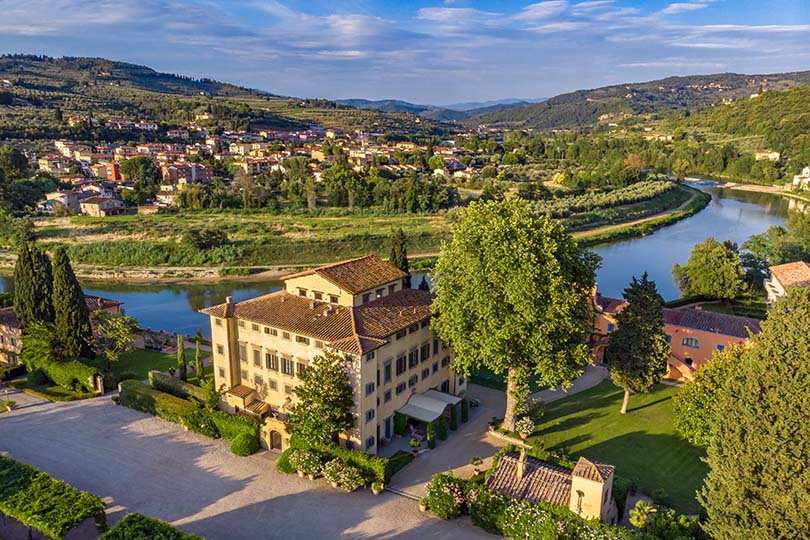 I'd heard rumours of the pici cacio e pepe of its motherland being a dish to die for, but after one mouthful of the pasta at Villa La Massa's poolside bistro L'Oliveto, I was prepared to die, come back to life, and die again. A day later, this Italian bolthole's main restaurant Il Verrocchio served up a traditionally Tuscan bistecca alla Fiorentina that's made its way to the top of my "best steaks of all time" list.
Big claims? I know, even I'm surprised. The sommelier's recommendations of Tuscan wines paired perfectly with my chosen dishes and left me in an even happier holiday haze than I had been in previously.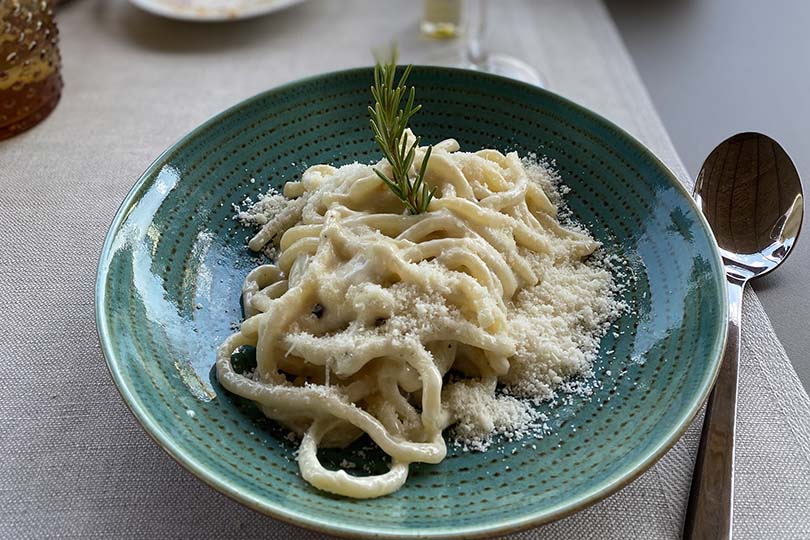 L'Oliveto and its neighbouring grass-lined pool are new additions to this luxury lodging on the outskirts of Florence, with the renovations being completed while the hotel was closed during the peak of the coronavirus crisis.
After fully reopening on 29 July, Villa La Massa has implemented the expected virus prevention measures including temperature checks on arrival, mandatory wearing of face masks in indoor public areas, a ban on group gatherings and having hand sanitiser readily available. Of course, the hotel also encourages one-metre social distancing rules, but with nine acres of wide-open space, a peaceful atmosphere and a currently low number of guests, crowds are unlikely to ever be an issue here.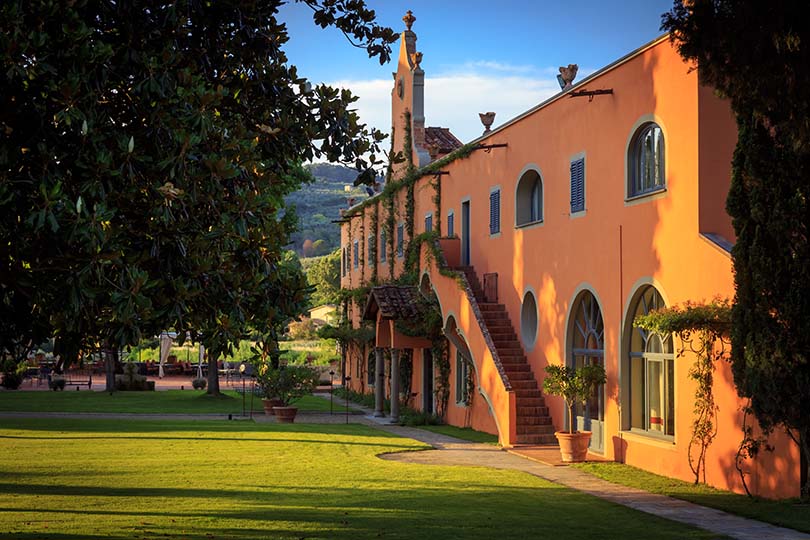 Good to know
Villa La Massa runs a shuttle service into the centre of Florence, departing hourly from 9am-6pm (except 1pm, 2pm and 3pm) and dropping guests off moments from the famous Ponte Vecchio Bridge.
For couples celebrating an extra-special occasion, book the presidential suite. It costs around €1,500 per night and comes with its own private terrace and garden. It can also be connected to a junior suite for parties of four.
The hotel is just a 30-minute drive from Italy's Chianti region, famous for its quaint towns, vineyards and fine wine.
It's no wonder Villa La Massa has got its guest experience spot on, as it's been receiving visitors since 1870 when the property first transitioned from a summer home for the powerful Medici family to a five-star hotel. The site now comprises 51 rooms in five buildings on the banks of the river Arno, all of them with historic tales to tell. For example, La Limonaia used to be a storage facility for lemon trees to protect the plants during winter. Casa Colonica has a private kitchen so is well suited to visitors keen to maintain an even greater distance from other guests.
For those who can prise themselves out of their rooms, activities at Villa La Massa include running, walking or cycling along a riverside track. The hotel is home to the Arno Spa and a gym, and can also help you organise horse-riding excursions, hot-air balloon tours, Vespa adventures, art classes, cooking lessons and wine-tastings.
How to book it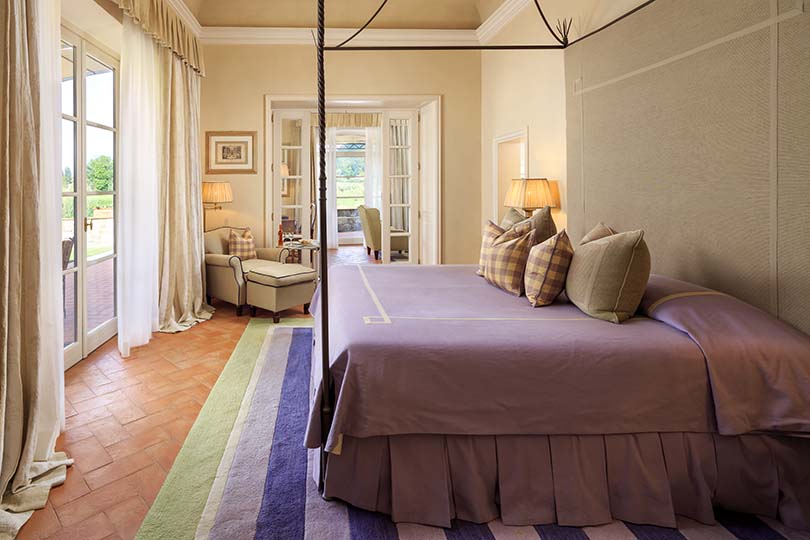 Elegant Resorts offers a seven-night stay in a double deluxe room at Villa La Massa from £1,915pp. Price includes breakfast, British Airways flights to Florence from London City and private transfers. Offer valid for travel between 19 March and 1 May 2021, and 1 October to 27 November 2021. Price quoted based on 10 April 2021 departure.